When Castoro Cellars started in 1983, it was already farming for the future. Forty years later, it's the largest grower of organic grapes on California's Central Coast and is primarily solar-powered. Yet, it wasn't until 2023 that they would find an electric tractor that could fit their vision and sustainability program. Filling that gap was a large ask because at Castoro Cellars, aside from producing world-class wines, sustainability is their program.
That tractor, of course, is Monarch's MK-V and Castoro is enthusiastic about stepping into a new realm of sustainable farming with their fleet of Monarch Tractors.
Energized for the

Future
Monarch Tractor and Castoro Cellars have a shared vision for the future of farming and working in harmony with the environment. Both are bridging conventional farming practices with tomorrow's cleaner, healthier, safer, and more profitable version of agriculture. Over the years, Castoro Cellars positioned itself as one of the industry's leaders in sustainability and environmental stewardship by employing renewable farming practices and installing three sets of solar arrays, two in their vineyards and one on the roof of their event center.

Our tasting room, our vineyards, and our winery are paired with custom solar installations designed to specifically offset the energy needed to run those operations.
Luke Udsen, Director of Marketing and Events at Castoro Cellars.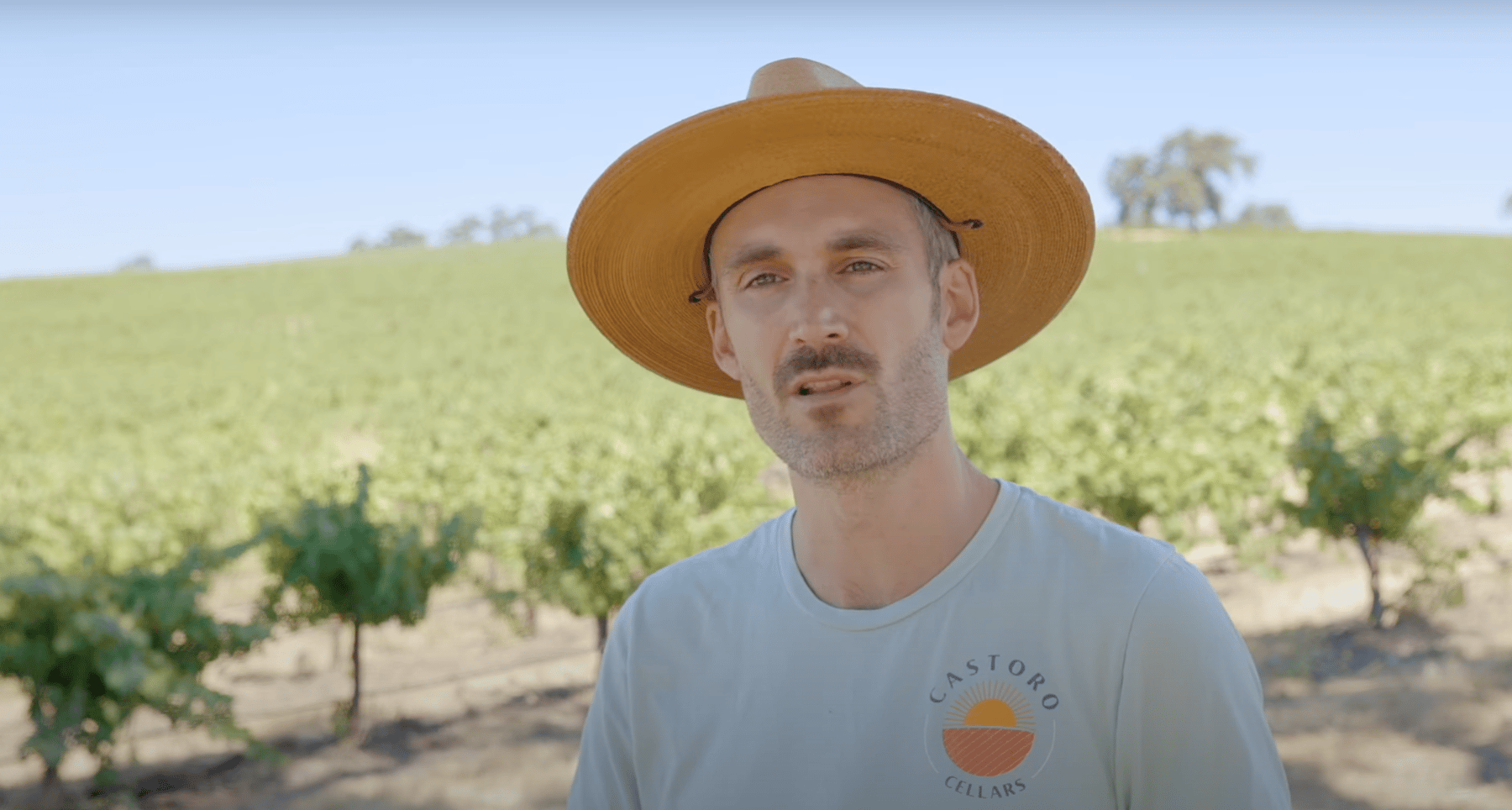 Historically, on-farm power generation was rarely driven by economics because the generated electricity only powered a tiny fraction of whole-farm operations. But now with the MK-V, solar arrays are no longer just for industry leaders like Castoro. A fleet of electric tractors enables faster payback for installing renewable power sources, opens energy storage opportunities (especially valuable during wildfire season), and promotes true energy independence.

Ditch the Diesel
For most farms today, diesel is a cost of doing business and it's an expensive one. Nearly all farming energy is derived from diesel, powering everything from field equipment to irrigation pumps, cleaning equipment, farm vehicles, generators, and more. Diesel is a major contributor to greenhouse gas emissions with one gallon releasing 22.44 pounds of carbon dioxide when combusted. Electrifying the tractor, as Monarch has done, shifts the energy equation. By building a tractor as an electrical and digital solution, Monarch is creating the basic platform for implementing sustainable and data-driven solutions across the farm.
Elevated Farming
Udsen describes sustainability as something that's never really achieved, but an ongoing process that allows the industry to raise itself to a higher level.
"I think what's really exciting about Monarch Tractor is that it allows us to continue to raise the bar on what it means to be a sustainable grape grower and wine producer," Udsen says.
Kyle Cosgrove, Vineyard Manager at Castoro Cellars, agrees. From the seat of Castoro's new MK-V with the beautiful rolling hills of Paso Robles behind him, he says, "I'm excited about the possibilities and what it holds for the future."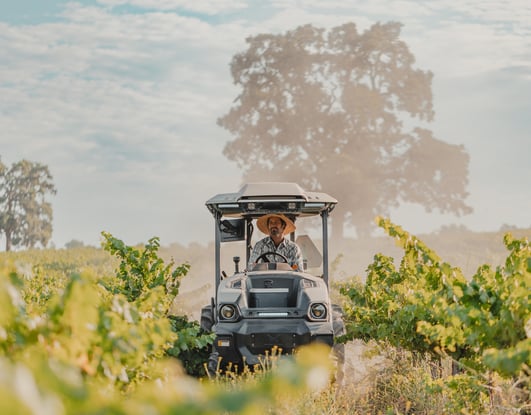 Monarch Tractor shares that sentiment. We're proud to partner with Castoro Cellars and its continued pursuit of leading the wine industry in organic, sustainable practices.


Resources:
Environmental Protection Agency (EPA). "Greenhouse Gas Equivalencies Calculator – Calculations and References."
https://www.epa.gov/energy/greenhouse-gases-equivalencies-calculator-calculations-and-references