108 - Content - Split image
the future of farming
Driving Farm Profitability & Planet Sustainability
100% Electric I Driver Optional I Data-Driven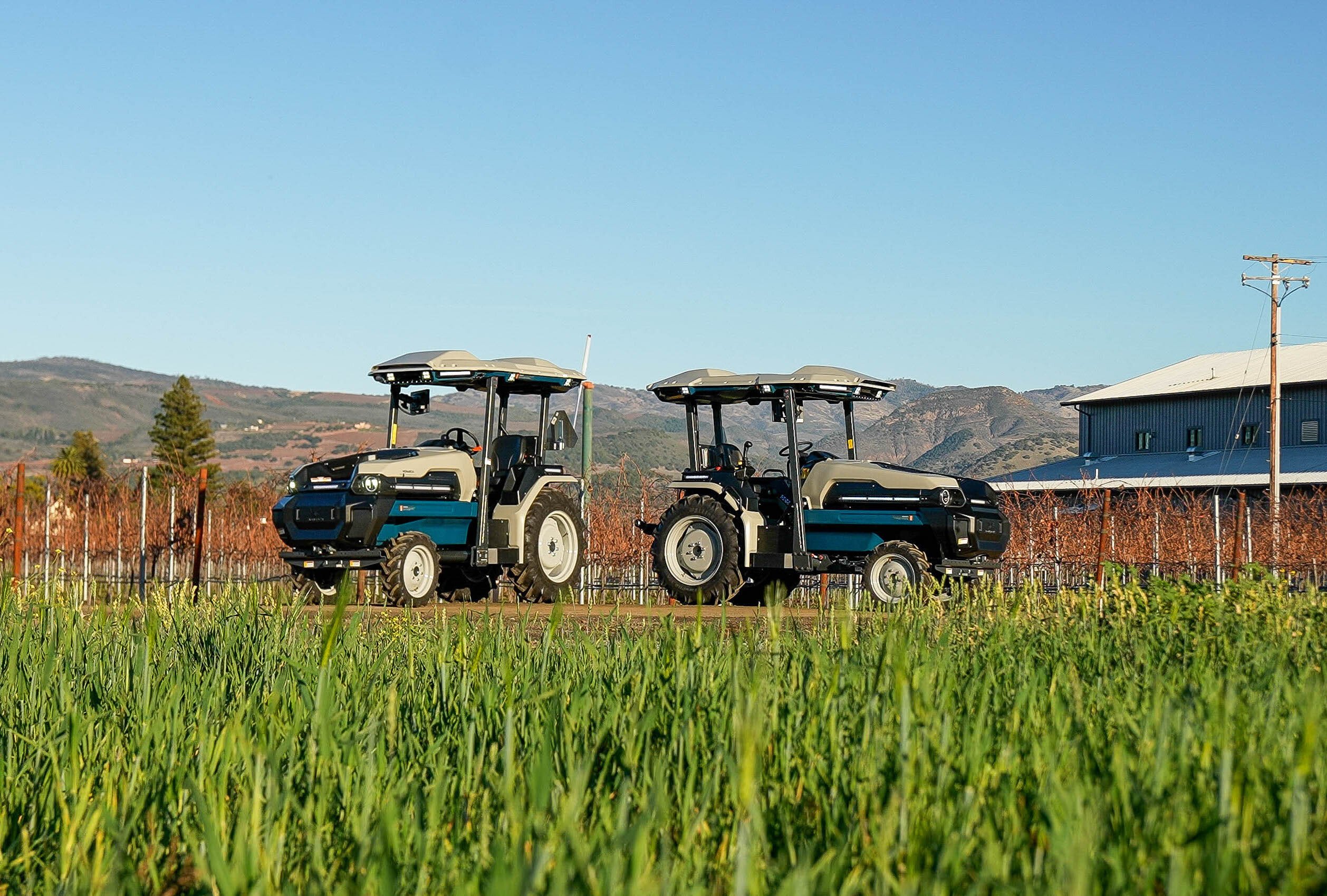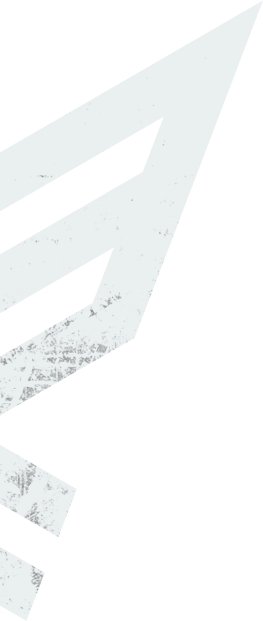 The Monarch Mission
"It is difficult to go green, when you are in the red."™
Monarch Tractor is a mission driven company that is committed to elevating farming practices to enable clean, efficient, and economically viable solutions for today's farmers and the generations of farmers to come.
We are collaborative partners with a farmer first approach to innovation.
142 - Stats - Split Image
Advancement through partnership
Farmer-First Approach
Monarch Tractor is committed to elevating farming practices to enable clean, efficient, and economically viable solutions for today's farmers and the generations of farmers to come.
Labor shortages, climate change, and food safety concerns create a multitude of challenges for farmers. These struggles are exacerbated by consumer demand for more transparency and sustainable, traditionally more expensive, farming practices. Today's farmers are struggling to keep up with demand and are losing profits at alarming rates.
Our robust data-driven tools allow farmers to better predict and adapt to the challenges ahead, increasing food security and farm profitability for today, and for future generations.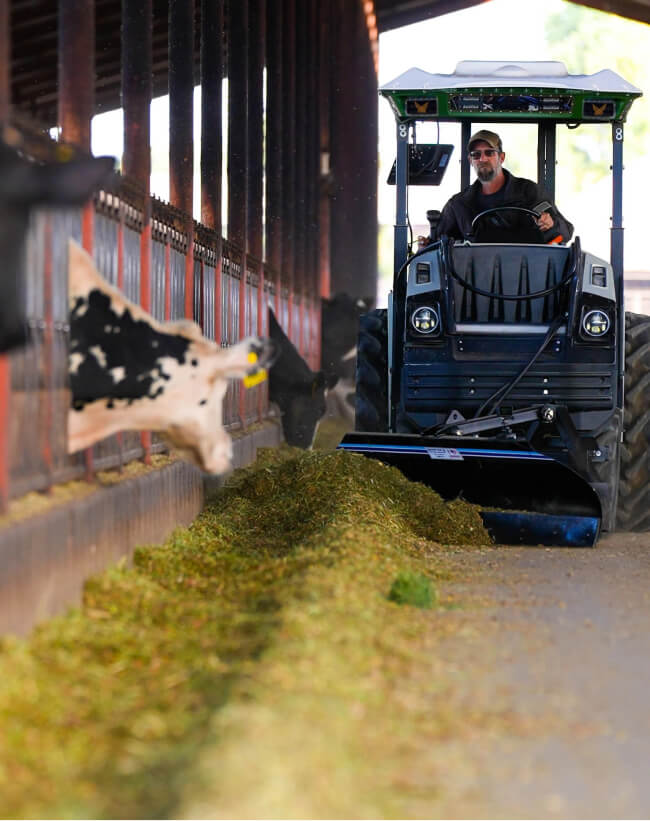 142 - Stats - Split Image
Profitable & Sustainable
Monarch is making clean farming economically superior by integrating electric, autonomous, and smart technologies into your existing farm operations.
Reduce emissions and increase profits while meeting consumer demand for cleaner farming practices.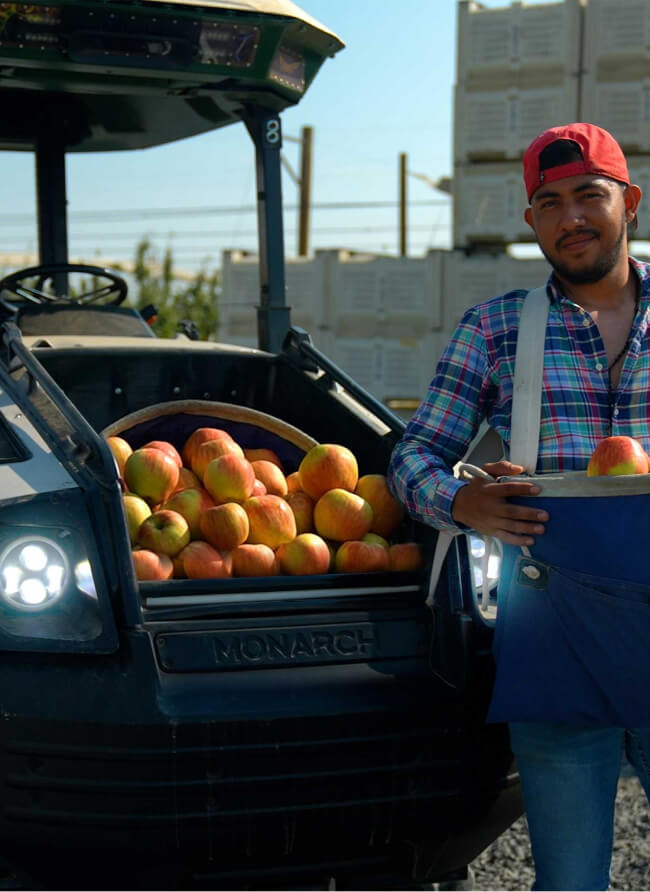 142 - Stats - Split Image
REDUCE EMISSIONS, INCREASE SAVINGS
Maximize Your Annual Savings
Eliminate the equivalent of 14 on-road vehicles when you swap a diesel equivalent for the MK-V tractor. See daily reductions in emissions while increasing your bottom line.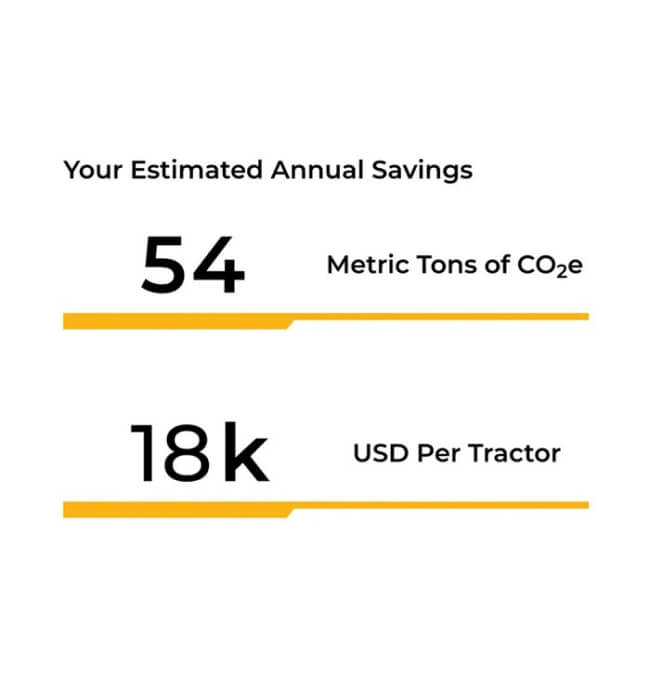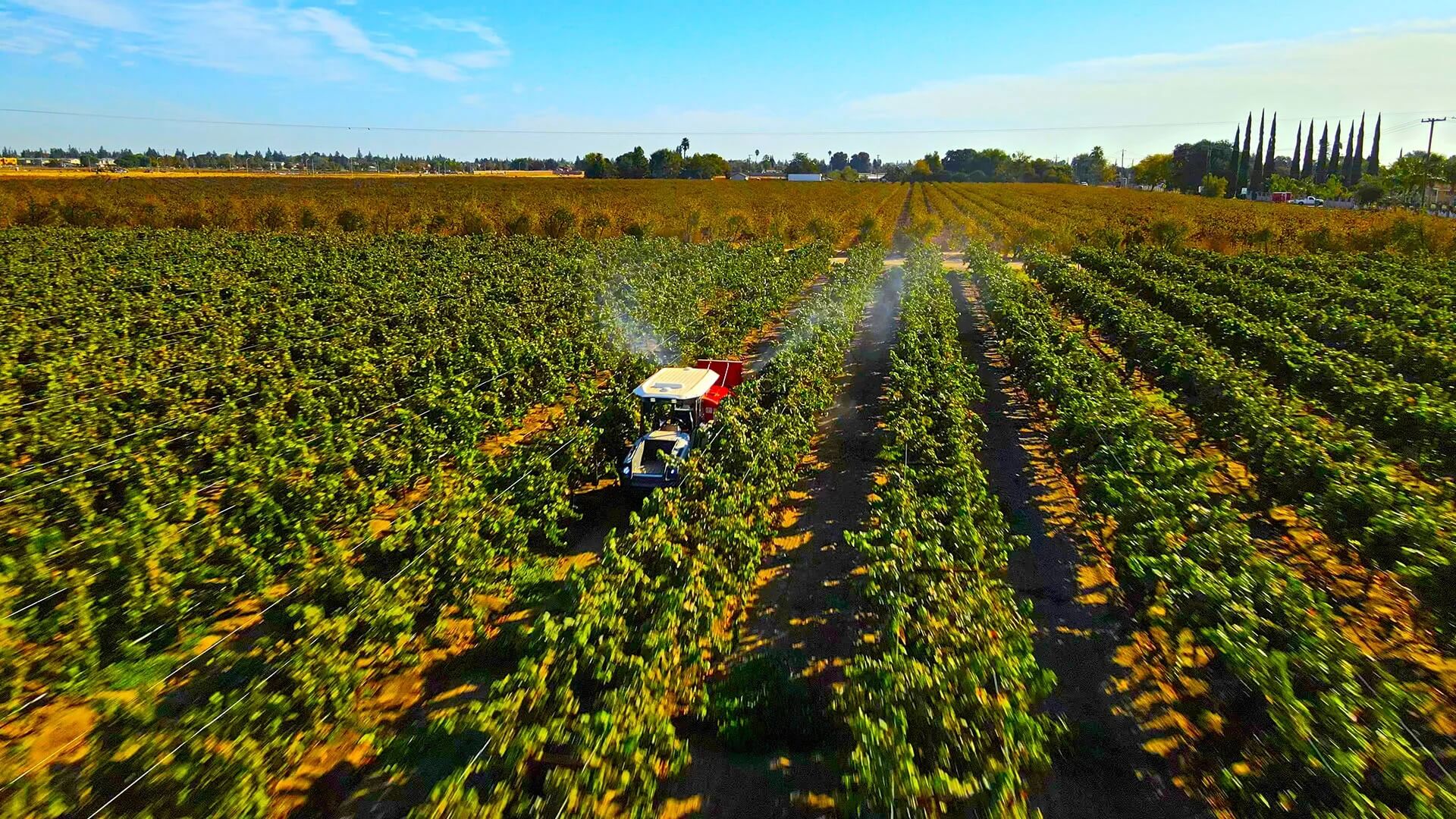 Driver Optional. Elevating Labor.
Monarch Autodrive allows drivers to get out of the tractor seat and away from harsh chemicals and other dull, dirty, and dangerous farm operations. Now, rather than driving one tractor, your operator can manage a fleet of electric tractors from anywhere, increasing safety while saving time and money
142 - Stats - Split Image
Like your old tractor, just better
Reliability.
Built Ag-Robust
Save on maintenance costs. MK-V is built to withstand the rigors of your farm. Using ag-robust OEM components, the MK-V electric tractor is less likely to break down when you need it most.
Traceability & Accountability
Streamline workflows, optimize operations, and track your daily operations. WingspanAI the MK-V digital tool gives you a birds-eye view of every operation to ensure the job was done right, the first time.
Trusted Service
Service and support have never been easier, with the Monarch digital platform, WingspanAI, get visibility on any issue at no additional diagnostic charge. For the toughest jobs, Monarch is building a network of support to provide local service by your trusted dealer.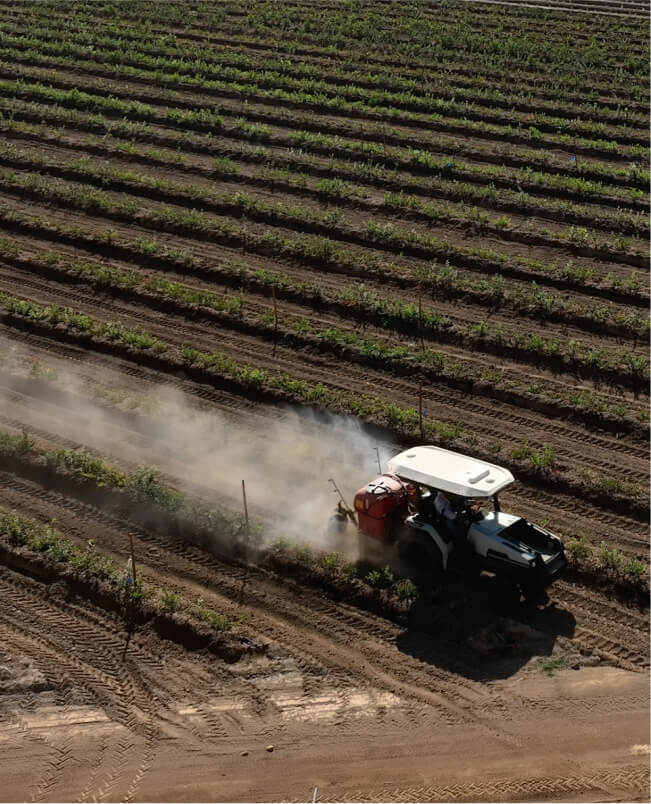 142 - Stats - Split Image
Committed to safety
The New Standard For Farm Safety
360° Awareness
Monarch Safe Mode uses AI and vision to help prevent farm-related injuries. Whether the tractor is being driven or performing driverless tasks, MK-V has 360° situational awareness for maximum visibility. Able to detect obstacles and potential risks on the fly, the MK-V electric tractor always keeps safety top-of-mind.
Slope Stability
Avoid pitch and rollover risks. Double the torque and an optimized weight distribution brings peace of mind when operating this electric tractor in the toughest blocks on your farm. MK-V goes beyond standard ROPS with a full sensor suite to provide precise, real-time pitch measurements and alert you of potential rollover risk.
Real-time Alerts
The full sensor suite can detect, react, and alert you to changes in the field. Realtime alerts are sent directly to a phone or tablet via the WingspanAI app so that your farm team can take immediate action on the fly.
21 - Testimonials - Slider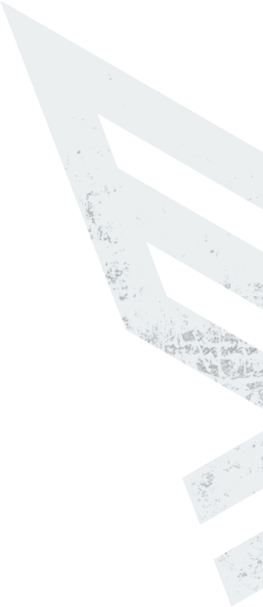 Vineyard
"We've seen firsthand the benefits of the Monarch Tractor in our vineyards, Monarch Tractor represents the future of tractors and to be the first customer deployment is especially exciting as we kick off this new era of sustainable farming."
Apple Orchard
"As we push to both organic and automation, the MK-V performs as an equal in terms of power and performance of the tractor. Couple that with automation and connectivity, and the Monarch proposition is a winner."
Blueberries
"The thing we are most excited about is the fact that the autonomy brings the environmental benefit to another level of sustainable farming."
Dairy
"I think every single dairy farm that has a Monarch autonomous feed tractor is going to see a higher dry matter intake – leading to higher milk production and higher profits." Dr. Abraham, Dairy Consultant.