Midwest farmers can come face-to-face with the MK-V and Monarch's latest technological innovation, WingspanAI

Monarch Tractor, maker of the MK-V, the fully electric, driver-optional, connected tractor, today announced the upcoming showcase of the Monarch MK-V at Farm Progress, signaling the tractor's first-ever presence at a major ag trade show in the Midwest. Located at Booth 805, show attendees can interact with the MK-V and experience a demonstration of the Wingspan Ag Intelligence (WingspanAI) platform.

The MK-V is the world's first fully electric, driver-optional smart tractor that combines electrification, automation, machine learning, and data analysis to enhance farmer's existing operations, cut overhead costs and emissions, and increase labor productivity and safety. Initially introduced to the public in 2022, the launch of the MK-V has transformed the agriculture industry by becoming a solution that is compatible with existing farm ecosystems and creating clear paybacks for farmers. For example, in the span of 8 months, one Monarch customer saw $9.9k in fuel savings and 5.7kg of CO2e reduction — a direct impact of switching from diesel to a fleet of electric MK-V tractors.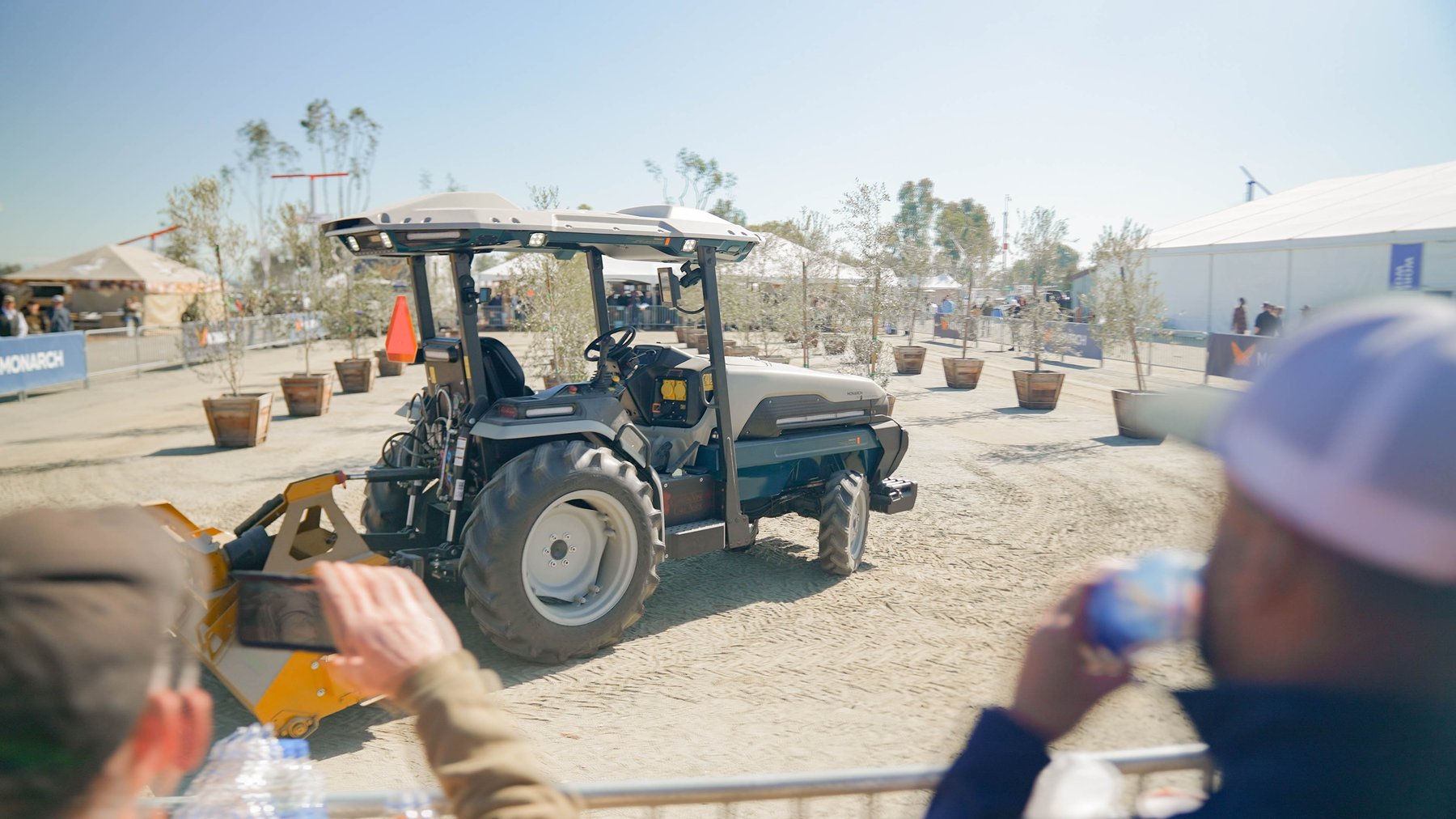 We are focused on not only increasing farmer efficiency and safety but also doing our part in creating a more sustainable farming future.
Kent Carroll, Chief Revenue Officer at Monarch
"We are a farmer-first company," said Kent Carroll, Chief Revenue Officer at Monarch. "For too long, farmers have been plagued by labor shortages, increasing diesel and operational costs, and hazardous conditions. We are focused on not only increasing farmer efficiency and safety but also doing our part in creating a more sustainable farming future. The introduction of the MK-V and WingspanAI can help overcome these challenges by ushering in a new, energy-efficient and autonomous reality for farmers. As the Midwest is home to some of the largest farms across the country, Farm Progress provides the perfect meeting place to showcase our technology as we continue to scale across the United States and beyond."
Powered by Monarch Technologies, Wingspan Ag Intelligence (WingsapnAI) is a one-stop solution that integrates a farm management system, vehicle position tracking, crop image collection, and automated operations planning into one platform. Monarch customers can access the true power of their MK-V tractors with WingspanAI's automated operations planning, remote fleet management, tractor performance reports, maintenance diagnostics, and more.

On-site demonstrations of the WingspanAI platform will take place from August 29-31 from the Monarch Tractor booth located at Booth 805 in the Northeast Quadrant. To see the MK-V in action, watch this video. To learn more about Monarch Tractor, visit www.monarchtractor.com
Monarch Tractor Media Contact
Sling & Stone l monarchtractor@slingstone.com