108 - Content - Split image
Driving the Future of Agriculture
MK-V Tractor
100% Electric
Driver Optional
Data-Driven
MK-V Spec Sheet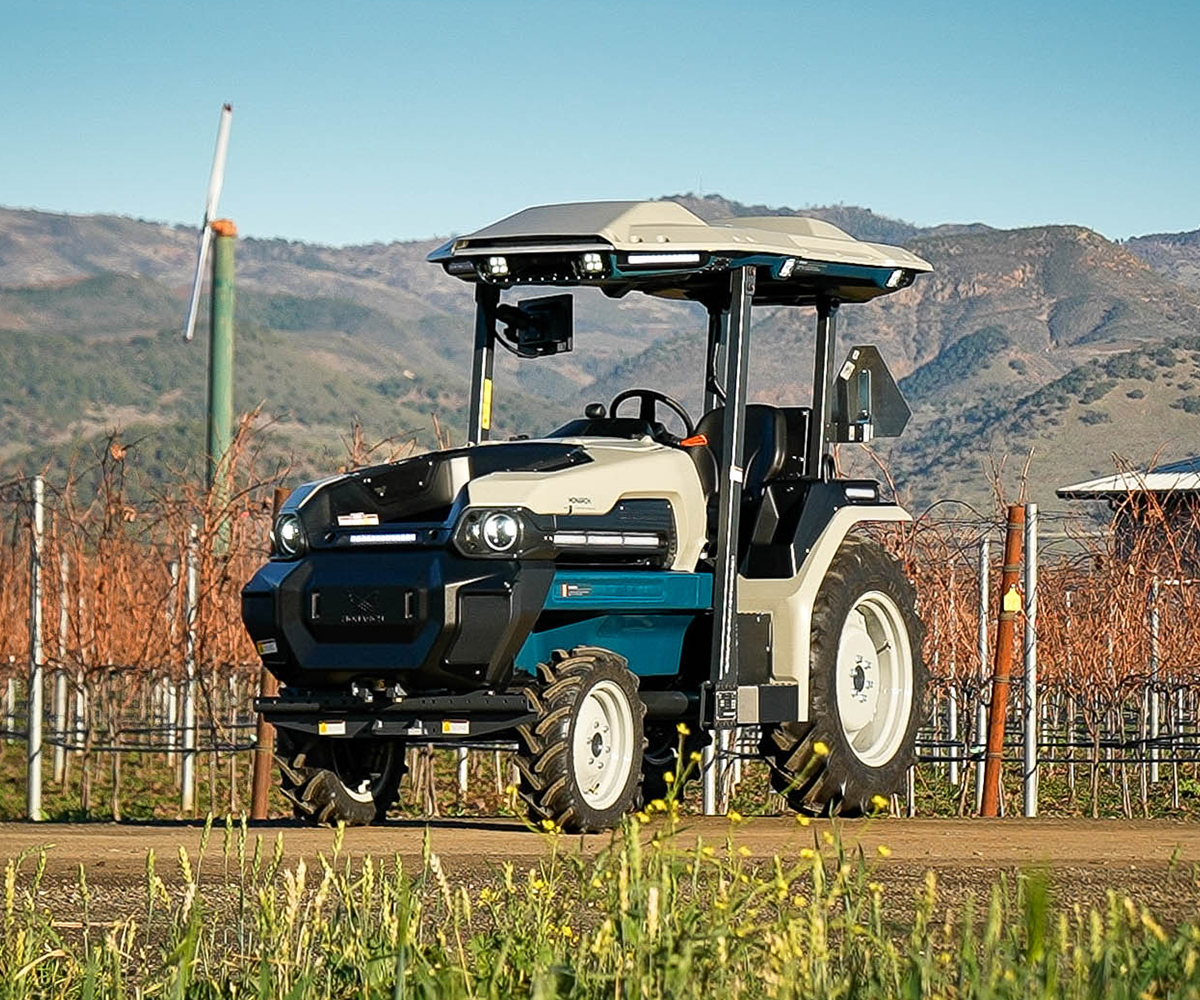 Powerful & Compatible
Limit the learning curve, Monarch is compatible with your existing ecosystem of farm equipment, the MK-V electric tractor also provides a robust platform for next-generation smart implements with ag-standard hitch and hydraulics. Elevate farm operations using your existing workforce and implements.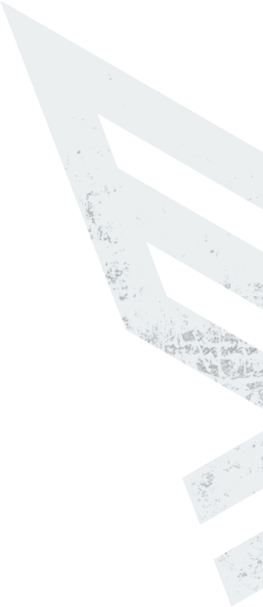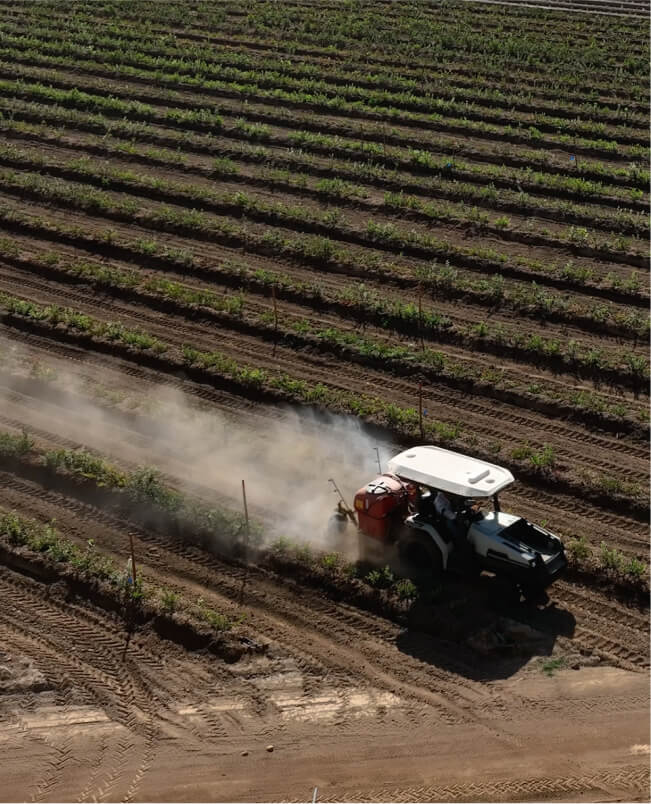 Power
Reduced emissions should never mean a reduction in performance. As a 100% electric, battery-powered tractor, the MK-V always wins when it comes to drivability and torque performance. Experience quicker accelerations, shorter turning radius, and more responsive handling with an industry-leading battery, powerful enough to keep up with your standard farm operations.
---
40 HP Continuous - 70 HP Peak
540 PTO RPM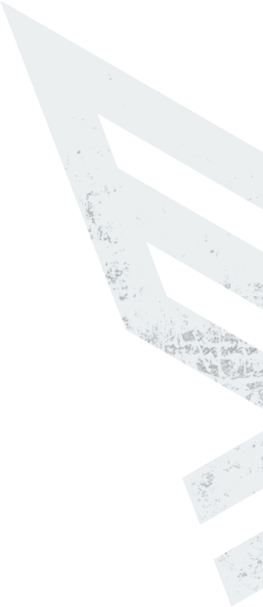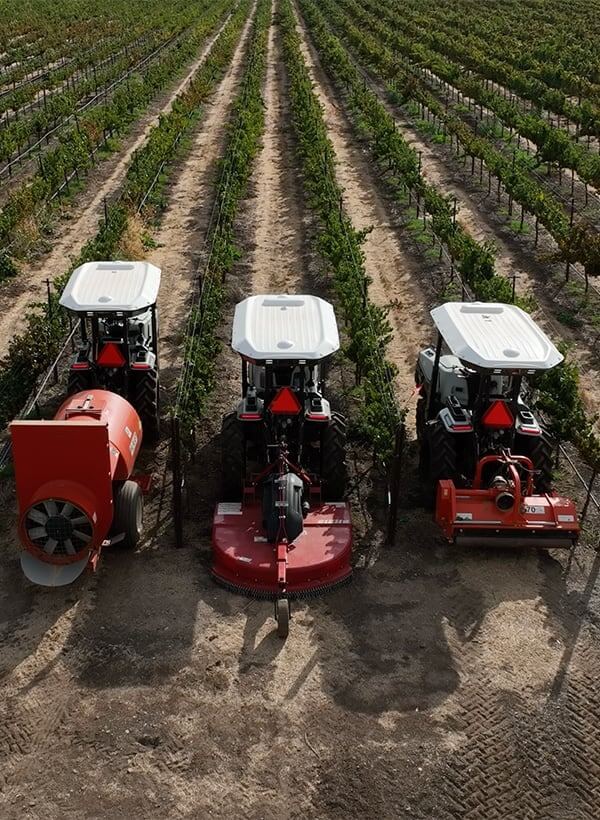 Hitch & Hydraulics
In addition to being a Cat I/II three-point hitch, the MK-V compact tractor comes standard with hydraulic top and side links. Capitalize on the MK-V rear and hitch cameras to make hooking up to any one of your current implements quick and painless.
MK-V Compatible Implements
---
3 Point Hitch: CAT I/II
Hitch Lift Capacity: 1,650 lbs
Hydraulics: Closed Center
Pump Rated Output: 19.8 gpm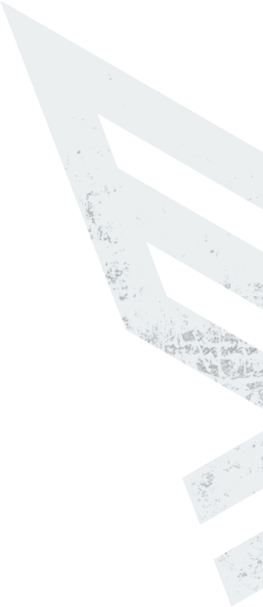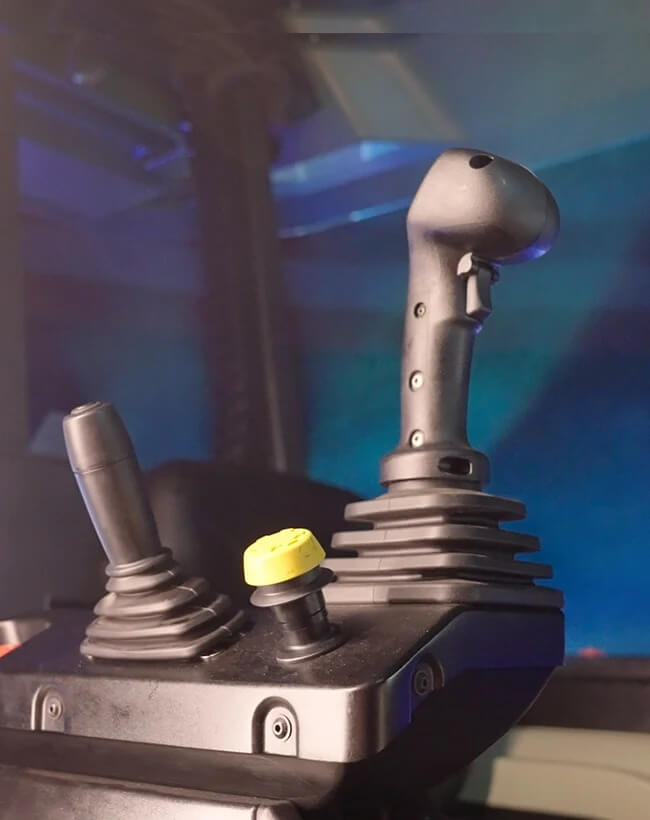 Controls
The MK-V tractor controls were designed with the driver in mind. Ergonomic and easy-to-use our drive-by-wire system with implement joystick, hand throttle, foot pedals, and adjustable seat make Monarch accessible to any and every tractor driver.
---
Easy to use on tractor Smart Screen
Speeds 9F/3R
Clutch Actuation: Automated Electro-Hydraulic
142 - Stats - Split Image
Elevating farming
Everything your tractor does and more...
Zero Emissions. Zero Compromise.
Twice the torque in half the size, MK-V can get the most demanding jobs done. Monarch provides a consistent energy source to get your most demanding jobs done, without the harmful fumes or incessant noise that accompanies diesel generators.
Your Mobile Power Wall
With exportable power, the MK-V electric tractor becomes a portable generator— providing you with power in every block on your farm. Power your harvest lights and converse without shouting or weld a broken gate or fence out in the field. With Monarch, clean, quiet power is wherever your tires can take you.
Full Day of Run Time
The MK-V electric tractor has an industry-leading battery runtime of 14+ hours*. And for those days that require operations to extend into the night, our swappable battery makes 24-hour operation a reality.
142 - Stats - Split Image
OUTPERFORMING EXPECTATIONS
Intuitive for every operator
Key-less smart screen access, 360-degree cameras, effortless by-wire controls and a 9 ft turning radius makes driving the MK-V a simple solution for any operator.
142 - Stats - Split Image
Superior Safety
With a Monarch MK-V your farm employees can do their work safely and confidently. With Collision Prevention, human detection, and PTO protection
your farm employees can do their work safely knowing the MK-V tractor will stop moving if it detects a human within five feet of the tractor, and the PTO will automatically shut off if the system detects a human limb within one foot of the PTO.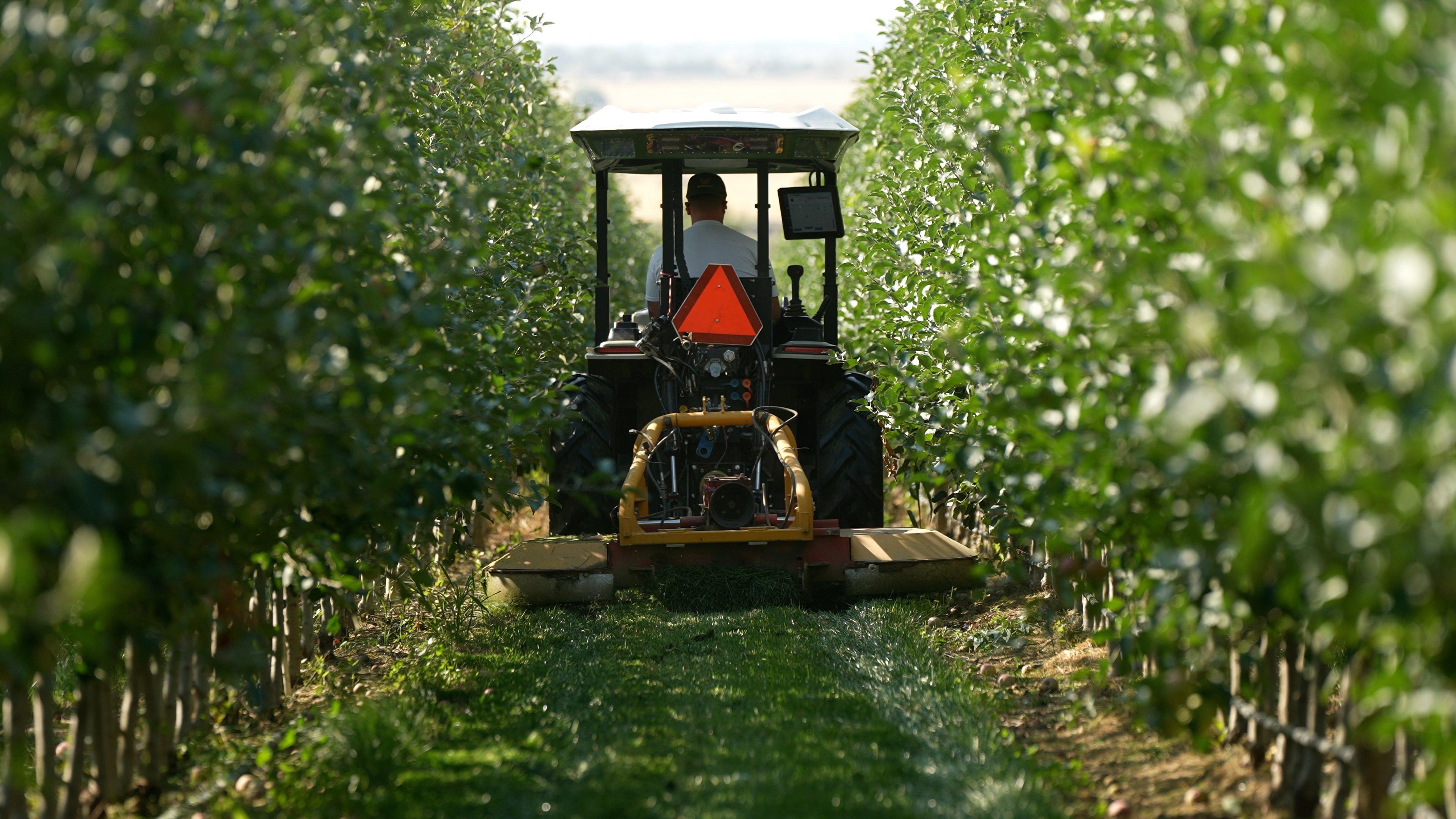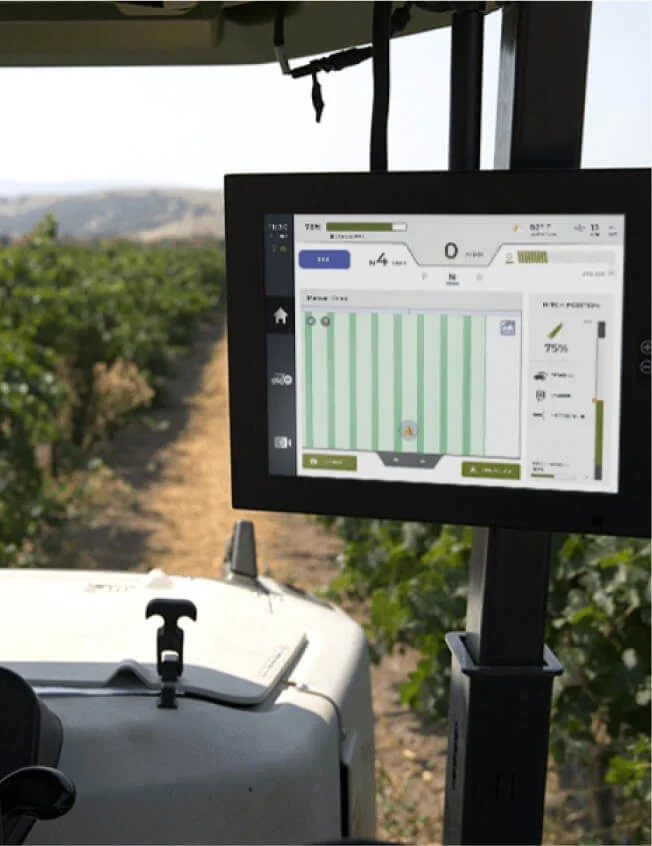 Free Upgrades
New Features at the Click of a Button
OTA updates allow for free software updates keeping your machine running with the most up to date software. No charge improvements. A nice change.

142 - Stats - Split Image
Precision Control
MK-V industry-leading features like Tractor Creep for minute implement adjustments and Split Braking for tighter turns experience the best maneuverability when you need it most. While in the row our 3-point hitch with hydraulic top link and joystick controls allow you to adjust any implement with ease.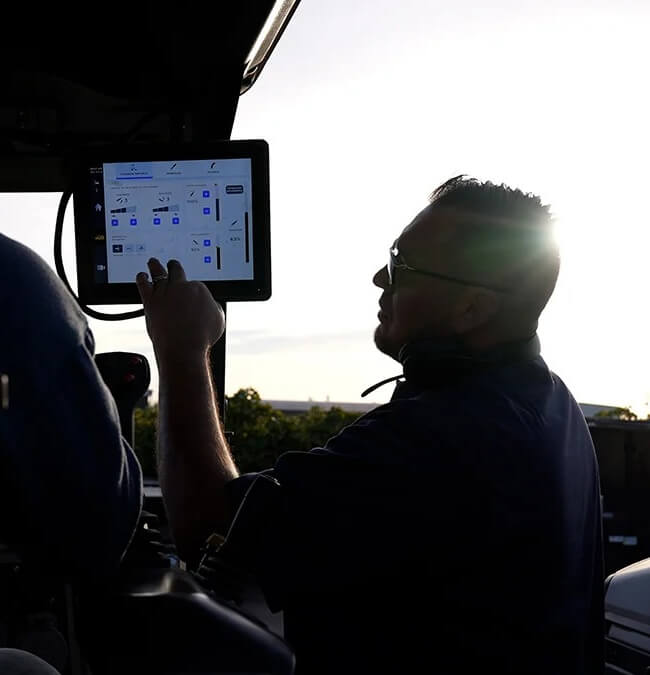 142 - Stats - Split Image
Slope Stability
Industry-first features including Smart 4-Wheel Drive and Hill Hold deliver intelligent traction control for your most challenging terrain.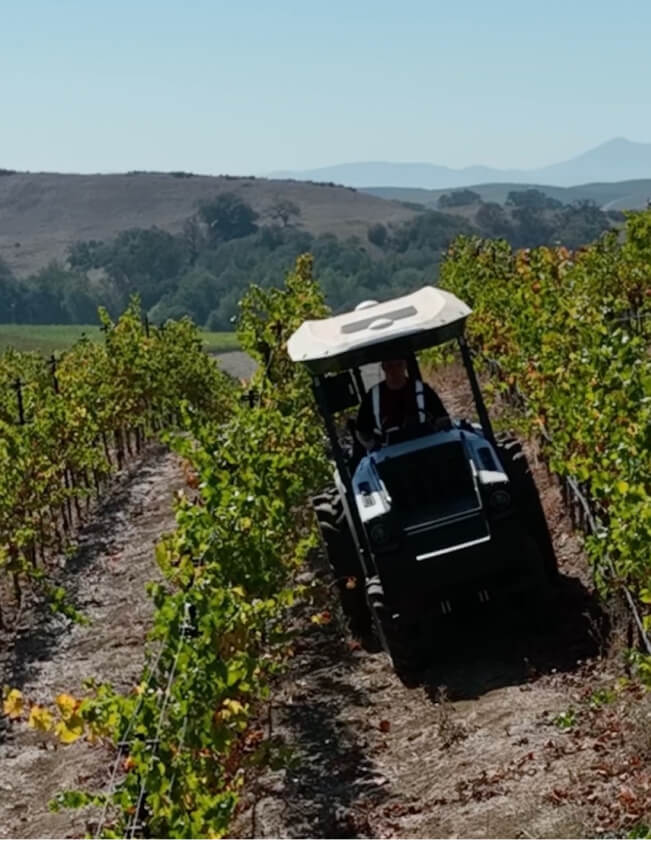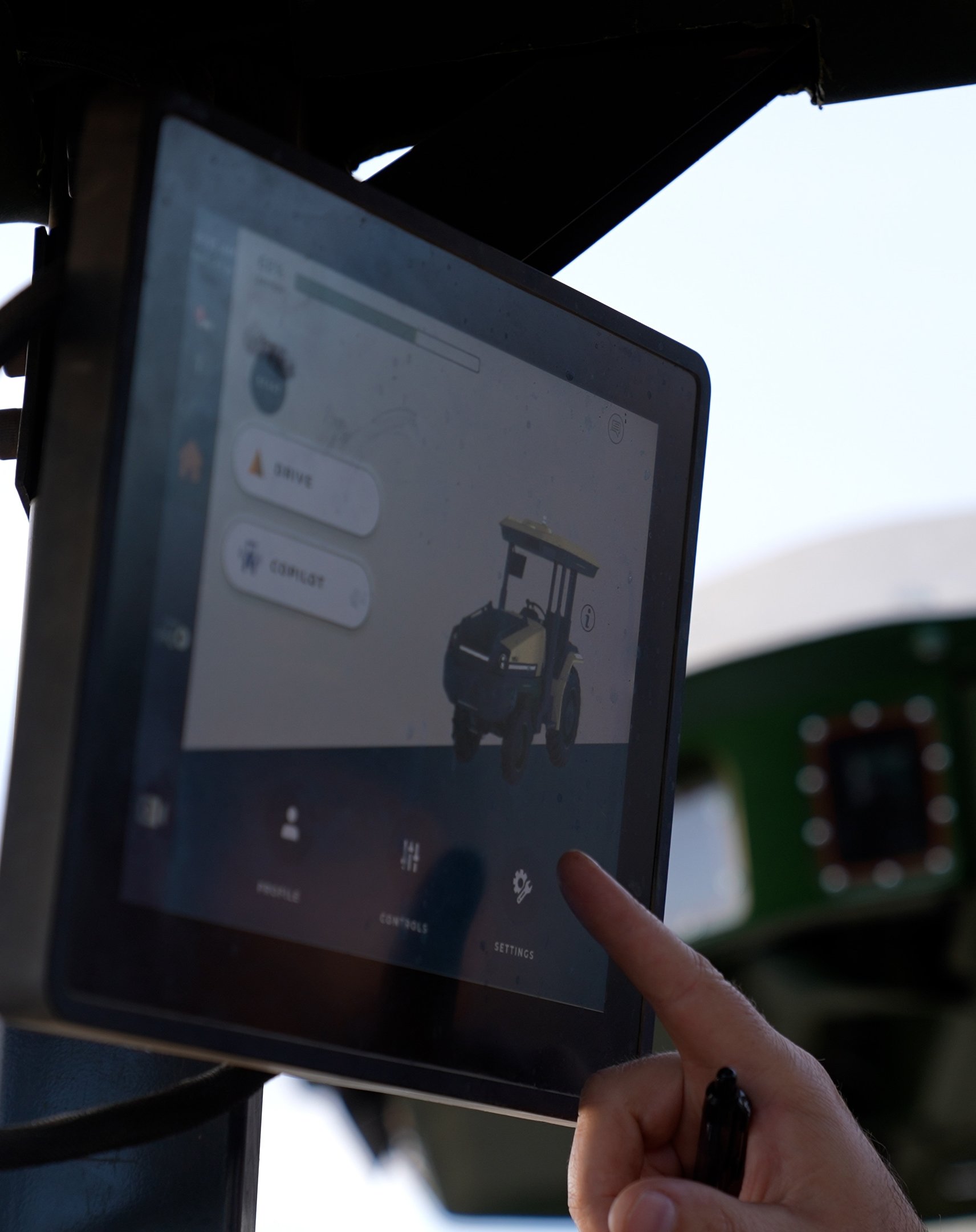 AUTONOMOUS EV TRACTOR
Driver Optional
MK-V unlocks a new world of automated possibilities for farmers facing massive labor shortages and elevates tractor drivers to fleet operators.
---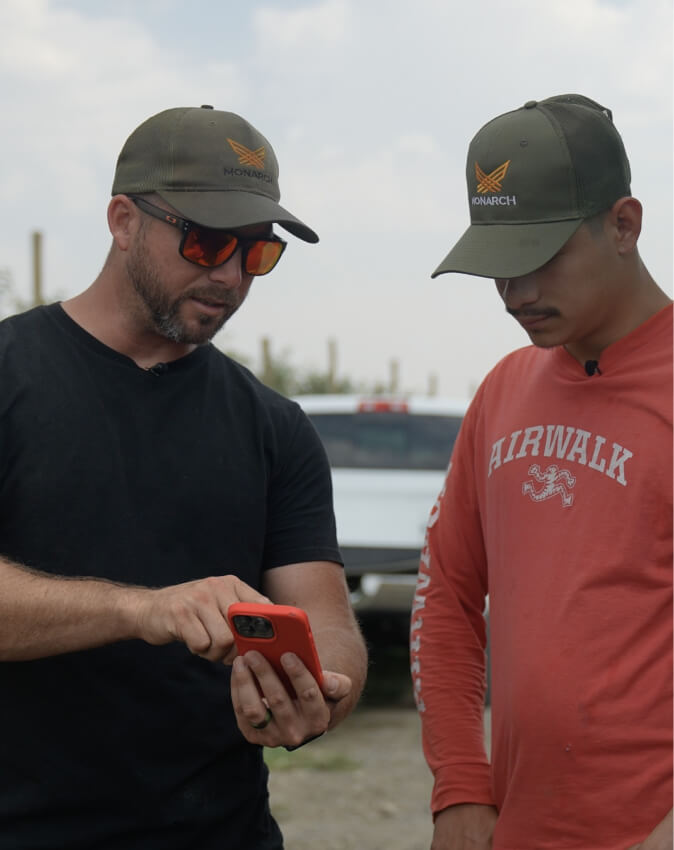 The Smart Autonomous EV Tractor
Seat to Fleet
Tractor operators can easily go from operating one tractor to managing a fleet of 8 electric tractors on the field. Remote fleet management is possible using the simple to use Monarch interface where operators can access 360° live video feeds, detailed weather information, and real-time operation reports at the touch of a button.
---
108 - Content - Split image
SAFER. BETTER. PRECISE.
Full Visibility & Control
The MK-V is designed to enhance farming operations by keeping the farmer in control, even while operating autonomously. Make precise implement adjustments, start and pause operations, and adjust PTO and tractor speed from anywhere to ensure your operations are done efficiently.
108 - Content - Split image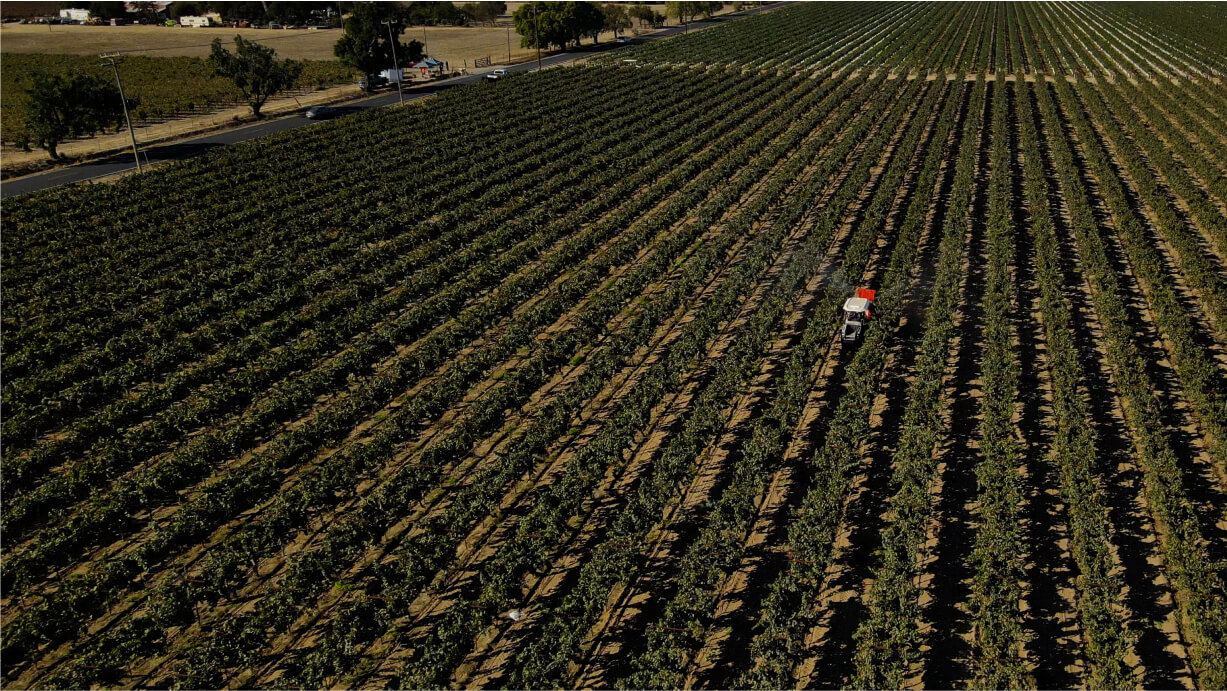 Automated Accuracy
Automated Accuracy
MK-V with the optional Automate Package sets a new standard in precision farming. Utilizing RTK GPS and computer vision, you can farm with up to 2cm of accuracy. Leveraging hyperlocalization and computer vision technologies onboard, Monarch AI optimizes every operation to help you make every input count.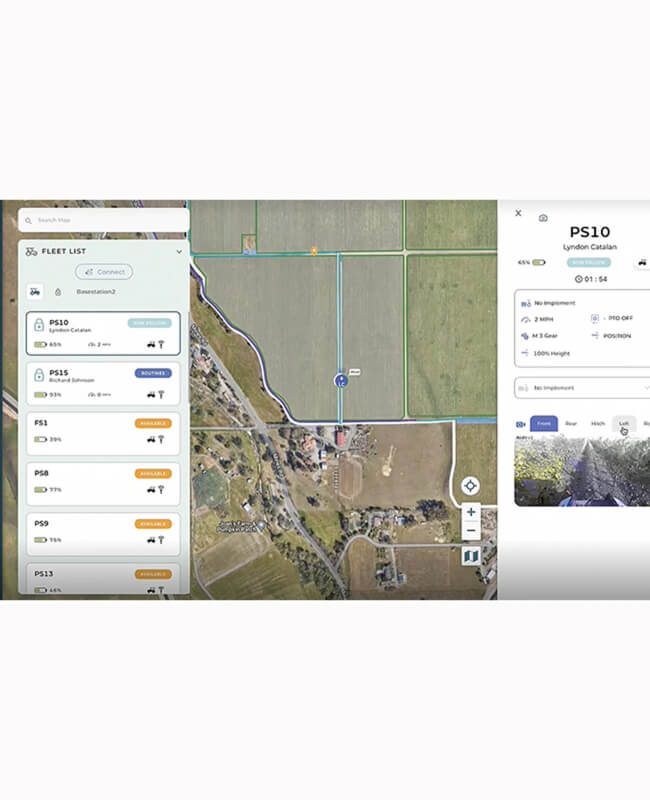 Data-Driven
Access to WingspanAI
Real-Time Alerts - Awareness to each moment of an operation as it happens.
Full Farm View - See your full fleet with details on the operation, schedule, operator and more all overlaid on your farm map.
Data to Drive Efficiency - Track important metrics day by day, weekly and over time to reduce overhead and increase your yield.
Fleet Management - Elevate your tractor drivers to fleet managers, schedule and manage a fleet of tractors from the comfort of your truck or desk.
116A - Features - Accordion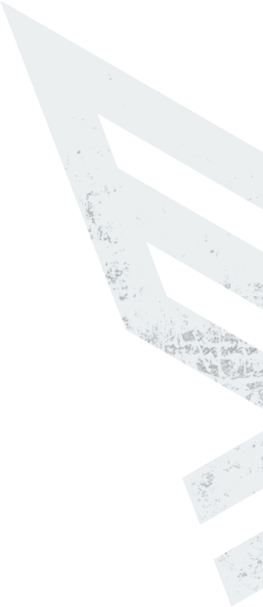 The next generation of tractor performance
FAQ on the MK-V
How many tractors can my operator manage?
Tractor operators can easily go from operating one tractor to managing a fleet of 8 electric tractors on the field with our optional Automate package. Remote fleet management is possible using the simple-to-use WingspanAI interface.
How do I service my tractor?
Monarch offers several solutions to help your team service the MK-V tractor including diagnostic codes and countermeasures, in-field remote support, and over-the-air updates. In the chance that you run into a problem, you cannot solve, Monarch is here to help you find a local dealer to support your tractor needs.
How does a by-wire system benefit me?
By-wire systems are used in many industries (think fly-by-wire)to improve the functionality and precision of previously mechanized solutions. By-wire systems are easier to service and tune and can be used for automating previously mechanized operations.
How long does it take to charge a MK-V?
Monarch MK-V will charge from zero to 100% in: 5-6 hrs with an 80 amp charger, or 10-12 hrs with a 40 amp charger.
What implements can I use with a MK-V tractor?
The monarch implement interface is very similar to other tractor implement connection points. It has a CAT I/II 3-point hitch with hydraulic top and side links standard, 540 RPM power take-off (PTO), and hydraulic valves. For more details on MK-V implement, interface download our spec sheet. If you have more questions about automating your specialty implement, please contact your Monarch support agent. View the list of MK-V Compatible Implement Specs
Is the MK-V front ballast ready?
Yes, the MK-V is front ballast ready.
What is the MK-V turning radius?
The MK-V turning radius it 8.9 ft or 2.7 m.