Some of the biggest names in technology gathered for Vox Media's 2023 Code Conference marking its twentieth year of putting industry leaders in the spotlight for an intense round of Q&As. This year's conference, held on September 26-27, focused on artificial intelligence and Monarch co-founder and CEO, Praveen Penmetsa, was invited to the stage. In doing so, Penmetsa joined the ranks of past guests who have included high-profile CEOs, politicians, authors, and more.
Honestly, this was one of my favorite conversations of the whole event.
Nilay Patel, Code Conference Host, Editor-in-Chief of The Verge, host of Decoder podcast, and co-host of The Vergecast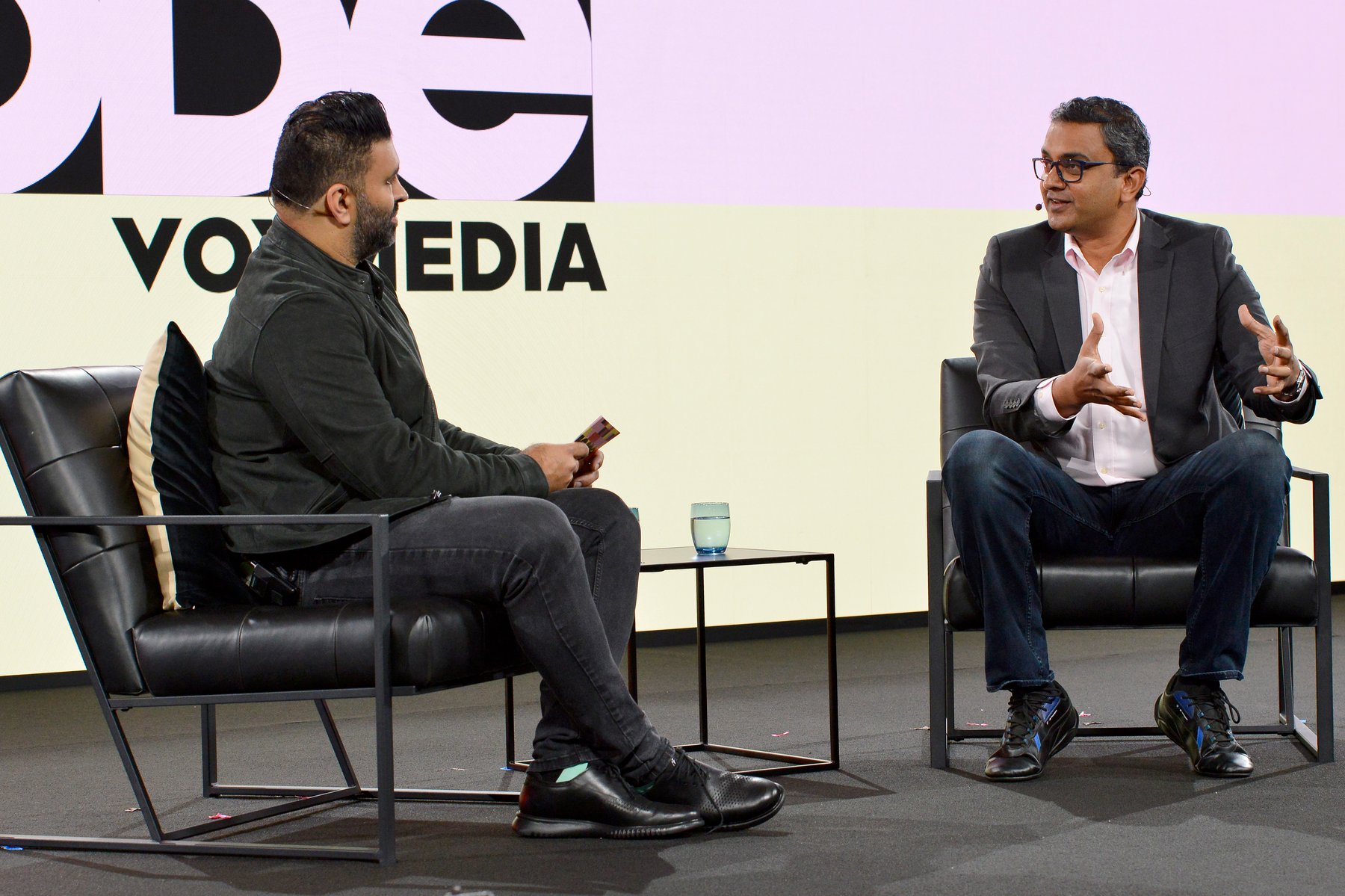 The Android of Agriculture
Penmetsa was interviewed by Nilay Patel, Code Conference host, editor-in-chief of The Verge, host of Decoder podcast, and co-host of The Vergecast. Patel headlines Monarch as the "Android of Agriculture" in his write-up on The Verge detailing his in-depth, 20-minute interview. The phrase comes from Penmetsa's explanation of how Monarch is changing the way farmers and consumers access and use data.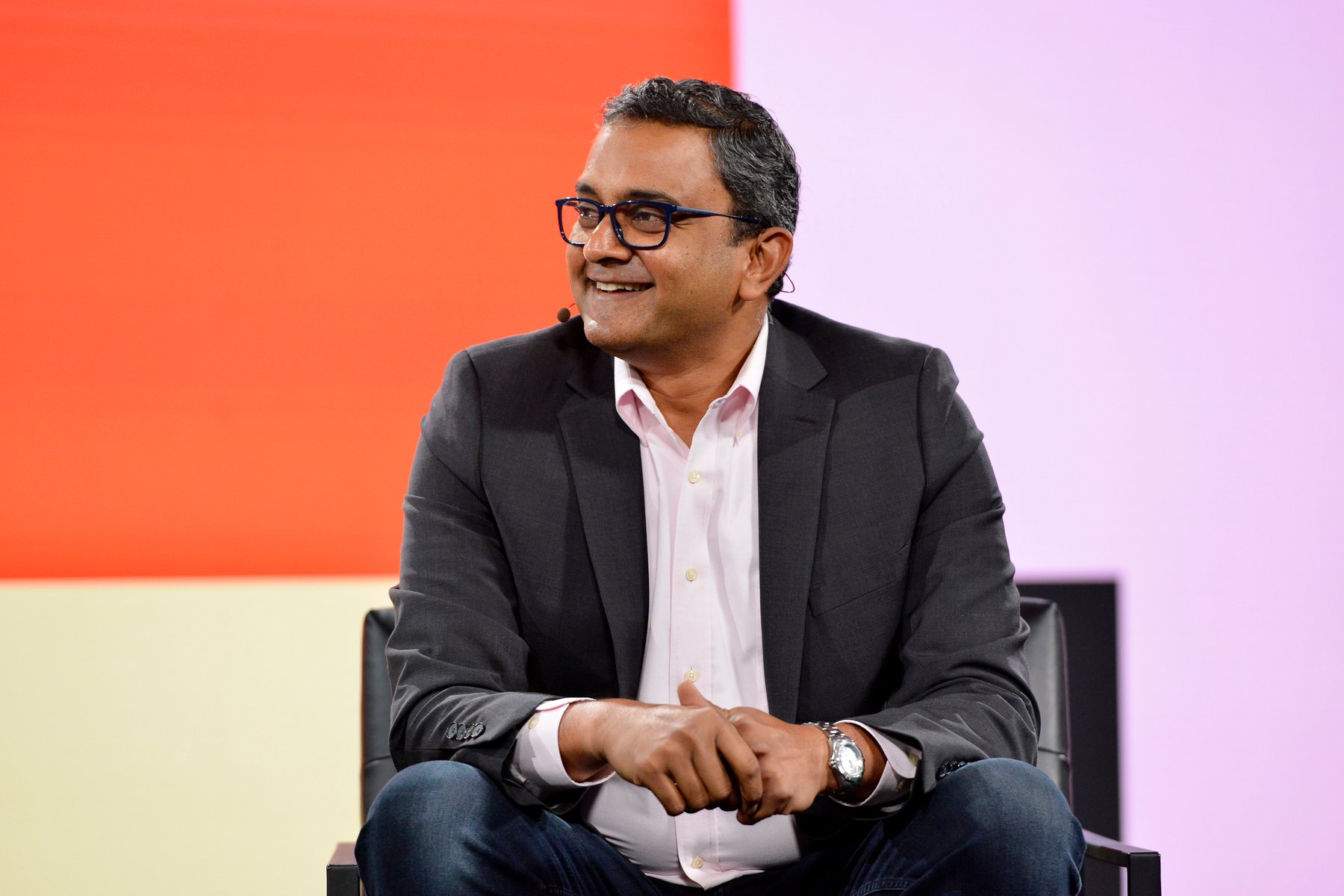 Right now, farmers can't even repair their data or do diagnostics on their tractors without approval from the OEM (original equipment manufacturer). What we are doing at Monarch is licensing our technology out to all the tractor companies. One of our big partners is the world's second-largest tractor company. We have given our technology to them, so they sit on our data stack.
Praveen Penmetsa, CEO & Co-founder, Monarch Tractor
The data collected by Monarch's technology democratizes the entire food ecosystem to everyone's benefit. Cameras and Wingspan Ag Intelligence (WingspanAI) keep farmers connected to their crops and operations. Consumers have potential to get insights that give them a direct relationship to the food they consume, such as the amount of greenhouse gas emissions and gallons of diesel eliminated by use of an electric tractor.
Small Tractor Making a Big Difference
Patel asked about the Monarch MK-V regarding its ability address farmers' concerns over durability and repairability. The MK-V is engineered to keep it ahead of the AgTech curve, while making that technology available to farmers by minimizing reinvestment in newer technologies. The battery in the MK-V is designed to be swappable. When newer battery technology emerges, a farmer replaces the battery, not the tractor, thus getting a longer lifetime out of their MK-V electric tractor than they likely get from conventional tractors today.
Tractor Talk
In addition to responding to Patel's additional questioning regarding charging, autonomy, global expansion, and earning streams, Penmetsa fielded audience inquiries ranging from battery safety to right-to-repair to how risk-averse farms can transition from a diesel to an MK-V. If you have a question about the MK-V, it was probably asked. Penmetsa answered every question with his trademarked transparency, attention to detail, and enthusiasm for how a sub-100 HP tractor is the most important vehicle on the planet. As Patel points out, "If we don't have tractors, we don't have food."

Photos by: Getty Images for Vox Media