In an industry known for its challenges, wildfire season is an especially perilous time of year for farmers. Historically arriving in summer and lasting through autumn, fire season hits as crops are ripening or ready for harvest. It's a window when farmers are most vulnerable and need support to protect the health of their farms, their workers, and their crops. Monarch Tractor's MK-V is uniquely prepared to help farmers and their agribusiness during fire season.
Bigger, Hotter & More
For millennia, fire has played a reciprocal role in nature, clearing out dead and diseased plants, opening space for new growth, feeding the soil, and even triggering seed dispersal. Farmers have long learned to adapt in wildfire-prone regions.

However, the rise of extreme weather events marked by excessive precipitation or drought coupled with years of fire suppression policies has created a new normal of devastating wildfires with increased size, longevity, and intensity according to The United Nations Office for Disaster Risk Reduction (UNDRR). The season has also extended beyond its traditional borders, starting as early as January in drought years, and the U.S. Forest Service reports that it is shifting to the concept of a fire year.

How an Electric Tractor Helps
Going beyond the service expected of a conventional tractor – working the fields and treating crops – MK-V electric tractors are currently deployed in the fields, supporting farmers, and helping protect their livelihoods during wildfire season in three key areas.
1. Portable Generator
Access to power during fire season is not reliable. Not only do wildfires damage power lines, towers, and other infrastructure that brings electricity to homes and agribusinesses, but utilities may shut down grids in response to dangerous conditions like high winds to reduce the risk of a downed power line sparking a fire. Rolling brownouts and dynamic pricing are another strategy utilities employ to prevent straining the grid.

With grid shutdowns, farmers' crops are left unprotected and hardworking farmers risk losing time, resources, and money in an already struggling industry. The Monarch Tractor works at the edge of the grid, acting as a portable generator that can keep the lights on and the irrigation pumps going even when the grid is down. Your autonomous electric tractor is an energy storage device. You can also take advantage of tiered power pricing by charging the MK-V when costs are lowest, typically overnight, then use that stored energy during the day in the event of grid shutdowns or when power use is most expensive.
What we designed our tractor for is not just tractor things, but as an energy transformation device. The tractor powers many types of equipment and tools on the farm.
Praveen Penmetsa, Monarch Tractor Co-founder & CEO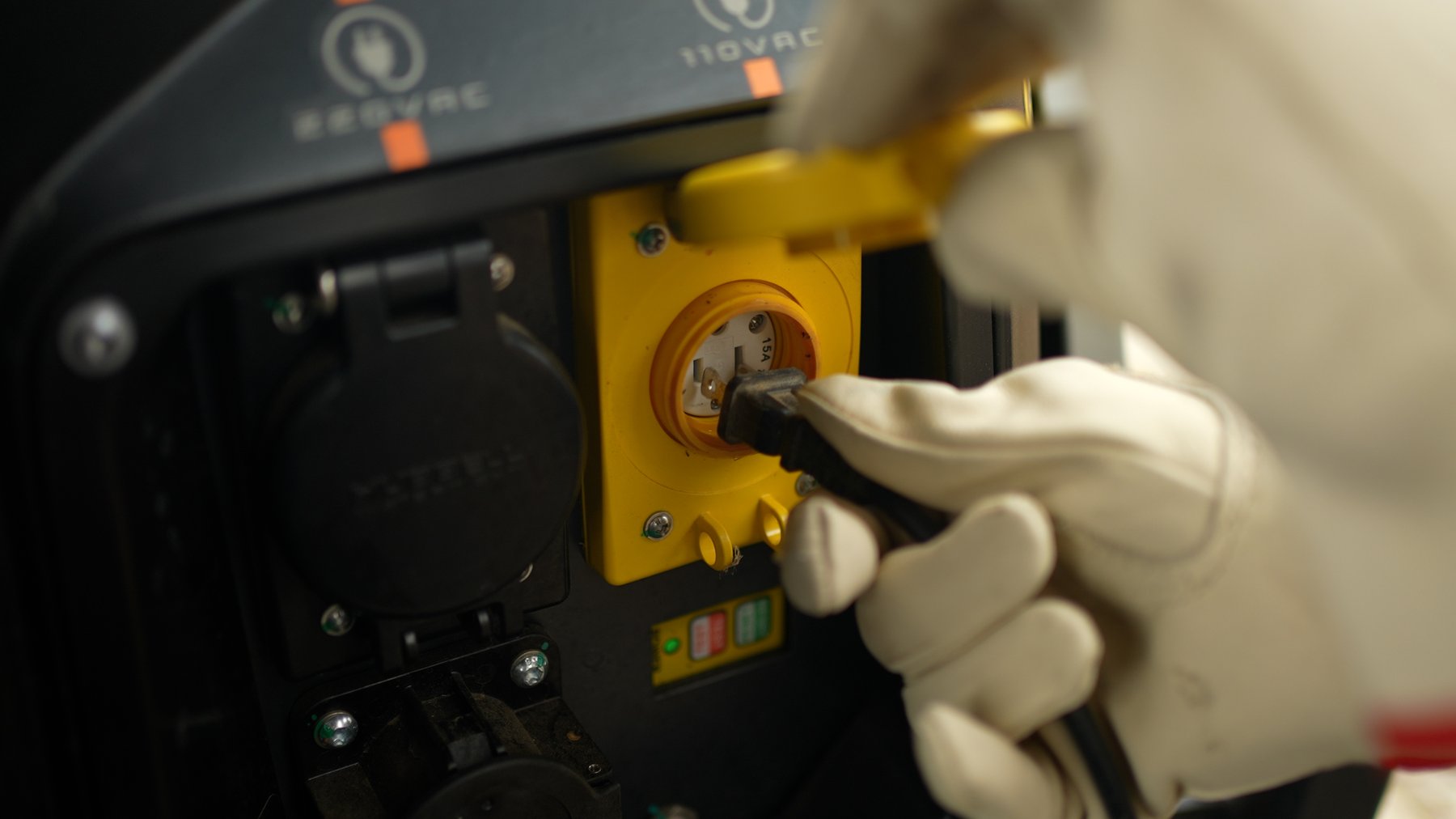 2. Eliminate the Fumes
Have you ever been chased by smoke while standing around a campfire? Your eyes sting. It's difficult to breathe. It's not pleasant. Wildfire smoke exposure has been linked to chronic health issues in humans. This is a problem for tractor operators. Even without wildfire smoke, the Environmental Protection Agency (EPA) reports that exposure to diesel exhaust can lead to serious health conditions like asthma and respiratory illnesses and can worsen existing heart and lung disease.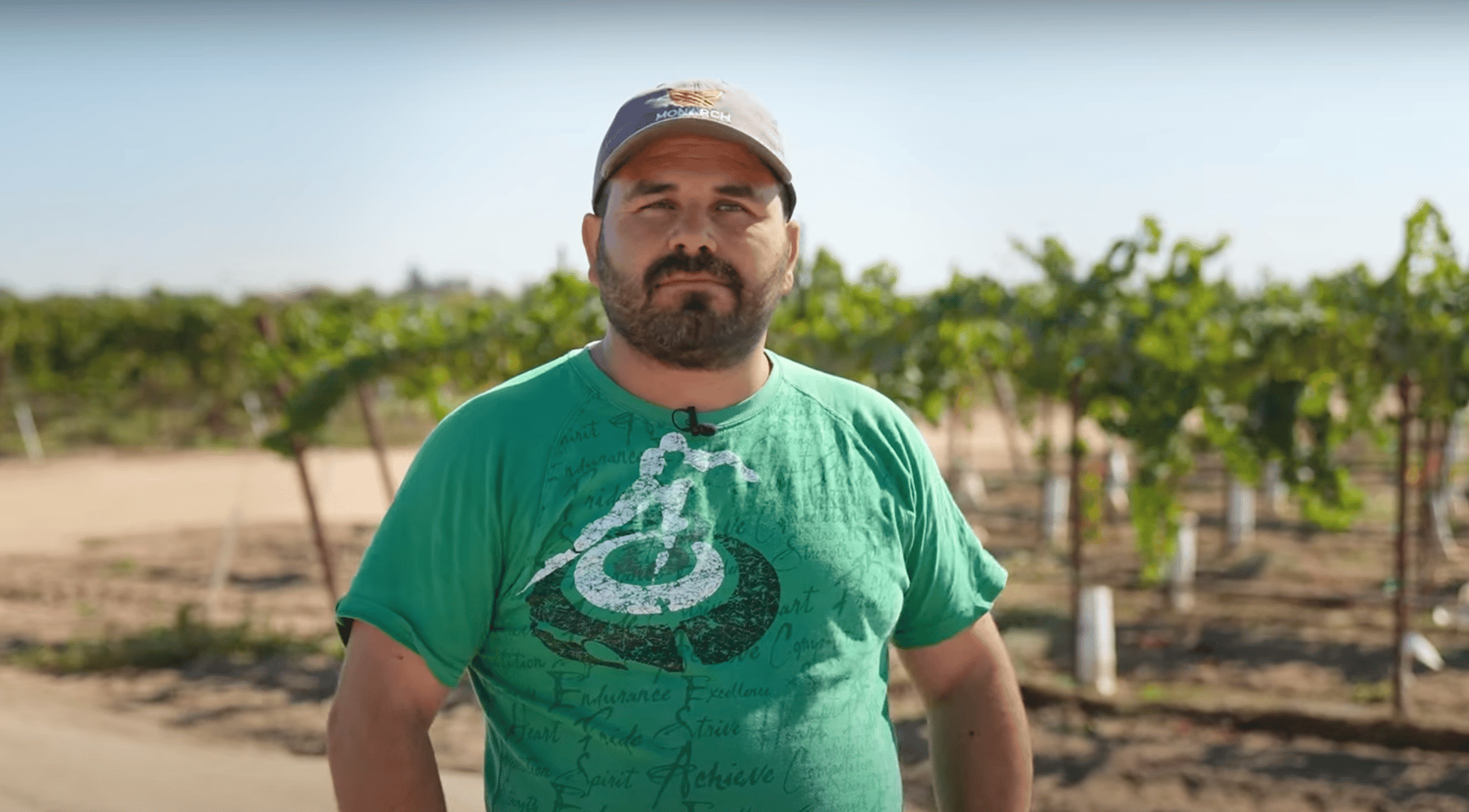 A diesel tractor makes a lot of noise, releases a lot of smoke and that's problematic.
Jesus Bravo, Bobby Vineyards Tractor Operator
The diesel fumes of your conventional tractor paired with the fumes of nearby wildfires is a damaging combination. With Monarch's zero-emissions tractor, protecting your agribusiness through the smoky months becomes a little bit easier.

3. Worker Safety & Livestock Health
During high risk of smoke exposure, keep your workers safe while continuing your daily operations by sending your MK-V into the field or feed aisle to do the work autonomously. At dairy farms, an autonomous tractor is a transformational technology because cows must have access to fresh food round-the-clock . . . wildfires or not. In the event of a wildfire, tractor operators have a particularly high risk of smoke exposure while tending to cows' needs. Deploying an autonomous tractor to push feed to cows can decrease a driver's time outside during a high-risk season. Knowing livestock is cared for while workers' health is protected can put farmhands and managers at more ease.

Dr. Abraham Du Plessis, veterinarian and dairy nutrition consultant, shares what it means to have an autonomous tractor support feeding cows. He says, "I get on dairy farms every single day of my life where I walk around and notice that the feed is not bladed up and the cows cannot reach to eat. So, we have to push the feed close to her so she can actually reach it. This is a process that has to be repeated 12-18 times per day. The Monarch Tractor is going to be a tool that's going to improve the profitability of every dairy farm in a big way."
This is a process that has to be repeated 12-18 times per day. The Monarch Tractor is going to be a tool that's going to improve the profitability of every dairy farm in a big way.
Dr. Abraham Du Plessis, Veterinarian and Dairy Nutrition Consultant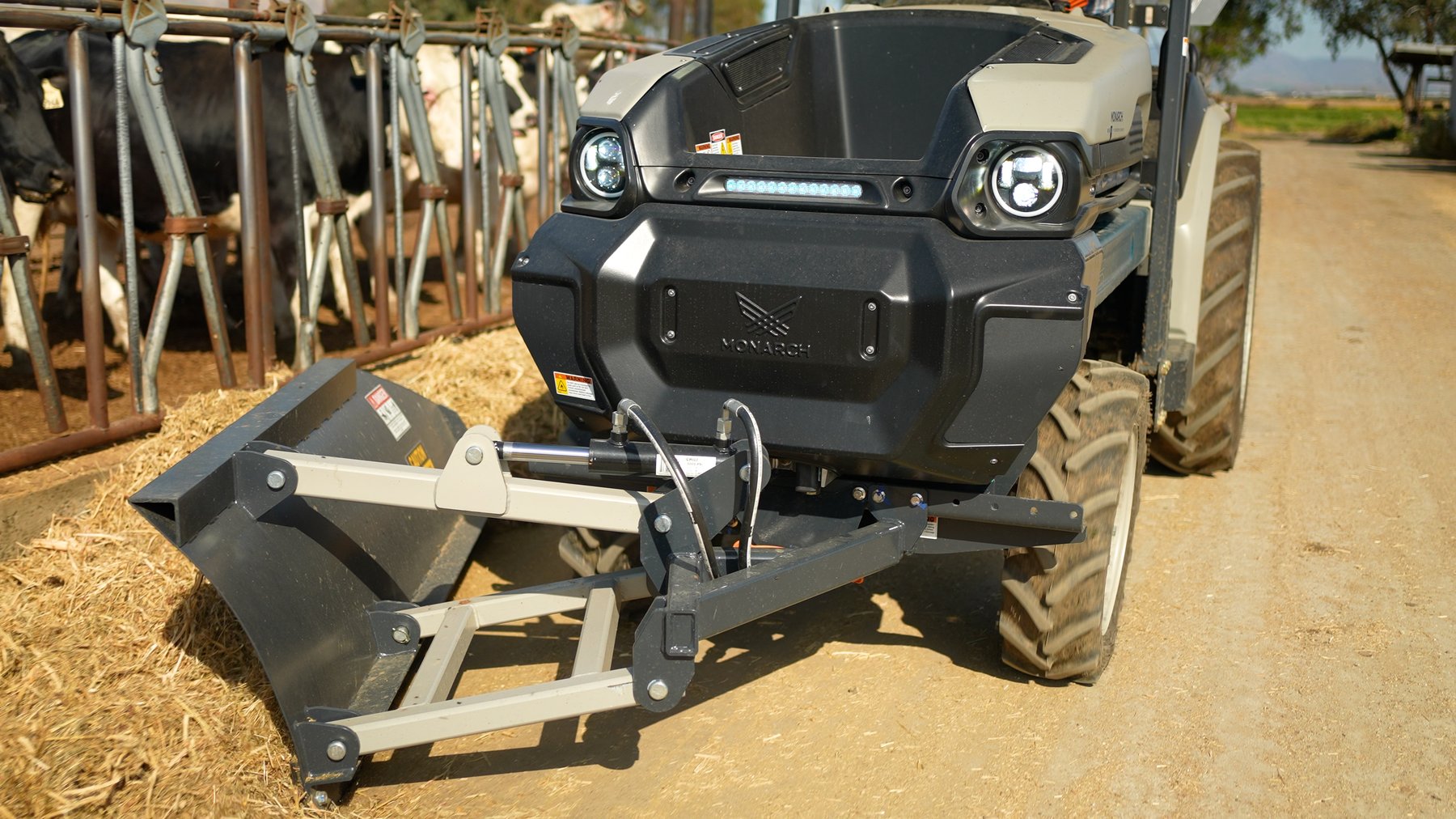 References
Brimm, Katie and Jiménez, Natalia Pinzón. (2022, Dec. 8) Farming through wildfire season: The key role of farmers in building wildfire resilience. United Nations Office for Disaster Risk Reduction (UNDRR). https://www.preventionweb.net/news/farming-through-wildfire-season-key-role-farmers-building-wildfire-resilience
Environmental Protection Agency (EPA). "Why Wildfire Smoke is a Health Concern." https://www.epa.gov/wildfire-smoke-course/why-wildfire-smoke-health-concern
Environmental Protection Agency (EPA). "Learn About Impacts of Diesel Exhaust and the Diesel Emissions Reduction Act (DERA). https://www.epa.gov/dera/learn-about-impacts-diesel-exhaust-and-diesel-emissions-reduction-act-dera
U.S. Forest Service, USDA Forest Service, Fire Aviation and Management. "Wildfires in All Seasons?" https://www.usda.gov/media/blog/2019/06/27/wildfires-all-seasons
* Dairy feed push blade: pre-production feature and implement shown. Production feature and implement may vary.