Thinking about the future of the environment can leave a person feeling heavy with concern, but change makers are in action. Business leaders, entrepreneurs, policy leaders, and farmers are working hard to move humanity towards a healthier, happier, and more prosperous future. The Forbes Sustainability Leaders Summit, a live and virtual event held on Sept. 20, 2023, brought together some of these respected individuals to discuss how their actions embrace viable solutions to climate change and deepening environmental crises. Monarch Tractor's Chief Farming Officer, Carlo Mondavi, was among those invited.

Comprehensive Coverage
The summit's panels covered some of modern society's most pressing issues related to the environment and climate. Experts in artificial intelligence (AI), electrification, transportation, supply chains, energy transitions, circular economics, infrastructure, agriculture, and much more shared their wisdom and advice. Mondavi joined Pilar Cruz, Chief Sustainability Officer at Cargill and Farmer Lee Jones, Head Farmer at Chef's Garden on the "Future of Food" panel for an insightful and passionate conversation connecting health, technology, and the long-term viability of both farming and humanity.
A Passion for Agriculture
Over the years of working in the vineyards, Mondavi watched the Western monarch butterfly population plummet an estimated 99.9% between 1980 and 2021, much of it due to high levels of herbicide use in agriculture. Channeling his concern into action, Mondavi launched The Monarch Challenge, which ultimately led him to co-founding Monarch Tractor. That path led him to research viable solutions capable of empowering farmers to feed their families, protect the health of their soils, and grow prolific, nutrient-dense crops. While an electric tractor plays a critical role in eliminating diesel costs, reducing maintenance costs, and eliminating tractor carbon dioxide emissions, it isn't enough to restore the farming and food ecosystem. The electric tractor must also be capable of autonomy.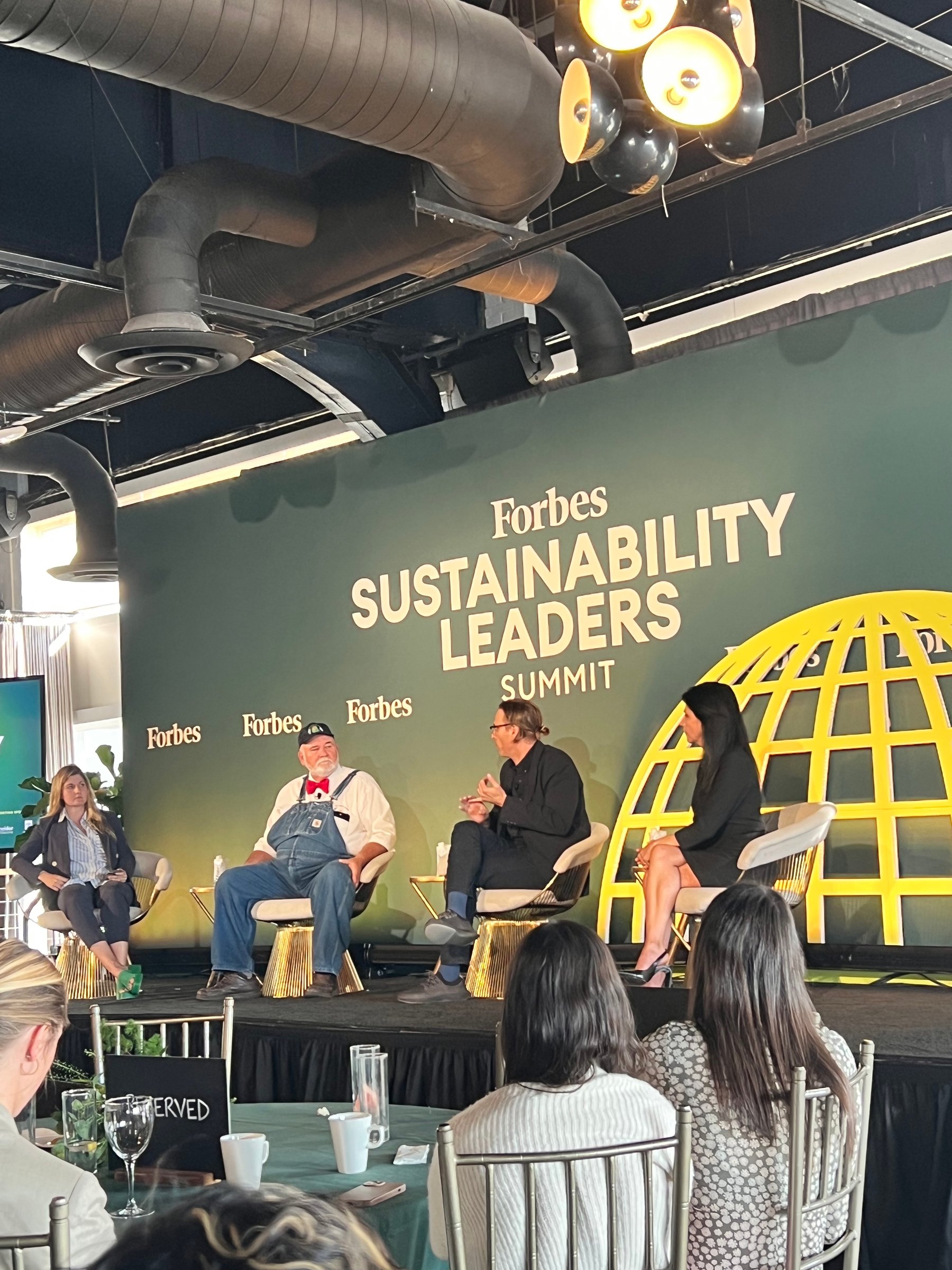 We're using 5 billion pounds of herbicides each year to chemically mow. Automation is about getting rid of chemicals. Every time it rains, you send the tractor out and it mows again. Think of it as a Roomba®!
Carlo Mondavi, Chief Farming Officer, Monarch Tractor
Missed It? Watch It!
The Forbes Sustainability Leaders Summit was held in New York City and attendees filled the room. As a virtual event, it was also held on countless devices, streaming across the United States. Wish you saw it? You can watch the entire summit here or skip to timestamp 4:41:40 to watch the "Future of Food." Share the passion, discover new insights, and find encouragement in the innovations and advancements leading us towards a brighter future.


Monarch Tractor Media Contact Sling & Stone l monarchtractor@slingstone.com