Farmers feed the world and Monarch Tractor is helping them do it. As a farmer-first company, it's part of Monarch's mission to bring sustainable and profitable AgTech solutions to the world's farmers to benefit their farms, the planet, and the global food ecosystem. With the debut appearance of the MK-V in Europe, Monarch is taking a major step forward in realizing its vision of working toward a better farming future for everyone, everywhere.

Benvenuto.

Wi

l

lkommen

.

Bienvenue.
On Oct 19, 2023, the MK-V arrived in Genoa, Italy. It was a thrilling moment for Monarch Tractor to see its farming technology begin its journey across Europe, where farmers can become familiarized with the tractor. It's an essential first step towards expanding into a global market.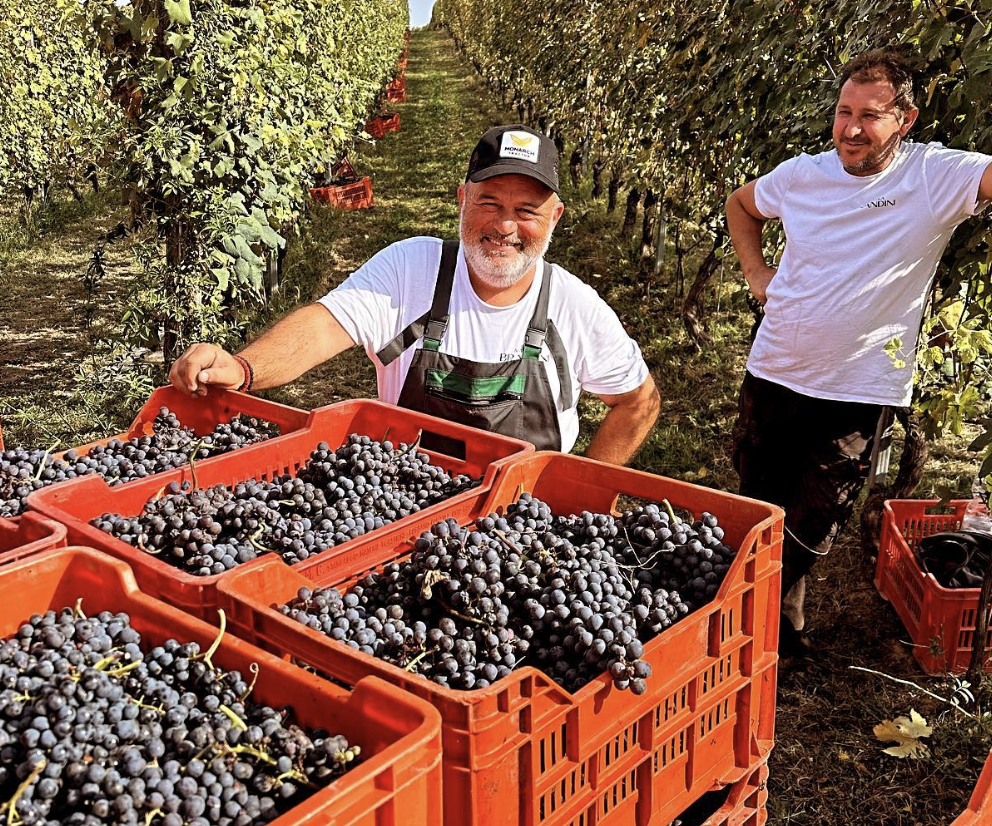 It's vital to have the MK-V in Europe. Farmers need to see it, touch it, and try it. They need to see it work and what it can do.
Jean-Philippe Féjoz
,
Head of European Union
(EU)
Sales, Monarch Tractor
MK-V

European Tour
After its arrival in Genoa, the MK-V made the journey to an Italian vineyard in Piedmont where it was unloaded, charged up, and tested. From there, the MK-V is being loaded into a truck and making its first of two appearances at ag shows.
As a farmer with a vineyard in the U.S. and Italy, I experience the challenges and demands of farming both in America and Europe. Just as the MK-V is helping U.S. farmers address labor issues, profitability, safety, and the environment, I'm confident we'll see similar success in Europe for healthier farms and planet.
Carlo Mondavi, Chief Farming Officer and Co-founder, Monarch Tractor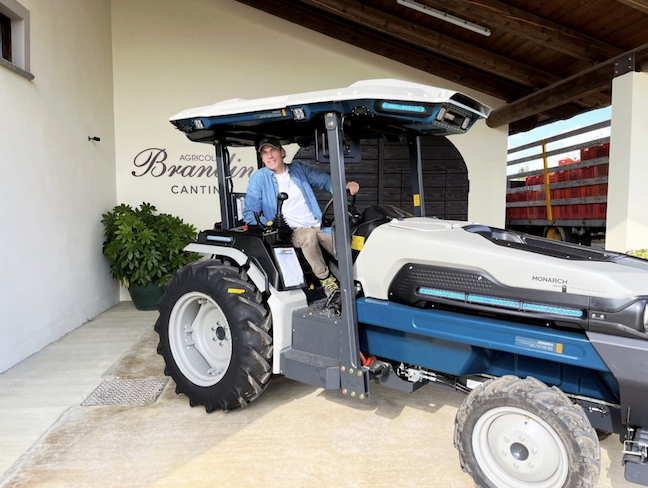 Agritechnica
Representing Northern Europe, the first stop on the MK-V tour is in Hanover, Germany for Agritechnica from Nov. 12 – 18. Headlining as the "must-visit for agricultural machinery professionals," Agritechnica prides itself as the place to meet global players, hidden champions, innovators, and visionaries.

Supporting Agritechnica's 2023 theme of "Green Productivity," Praveen Penmetsa, Monarch Tractor CEO and co-founder, will be presenting "Making Organic Farming Profitable by Electrifying and Automating the Tractor" on the Systems and Components Expert Stage. He'll also be joining the industry's most creative trailblazers on the panel "Electrifying Agricultural Machines: The Quiet Revolution" to provide insights on the slow, yet steady shift to electric solutions in agriculture. With the MK-V's advanced driver-optional and WingspanAI technology, Agritechnica is an excellent opportunity to introduce Monarch's electric tractor to Europe's agriculture space.

SITEVI
From Hanover, the MK-V will go south to Montpellier, France for SITEVI from November 28 – 30. SITEVI is an international exhibition for growers in the vine, wine, fruit, and olive ag markets, all of which align with the MK-V solution for fruit and vegetable farmers. Fejoz describes SITEVI as a "must" for Monarch. Not only is Montpellier in a region of France celebrated for its extraordinary wines, but it's also close to Italy and Spain, making SITEVI the go-to ag show for three of Europe's largest wine producers.

"We have a number of people coming to visit us at SITEVI," Fejoz says. "It's good to be there."

Farm Demos
After the ag shows, the MK-V will continue to make itself known in Europe, showcasing its electric, driver-optional, and smart technologies at a series of demos across numerous farms in France, Italy, Spain, and a growing list of additional destinations.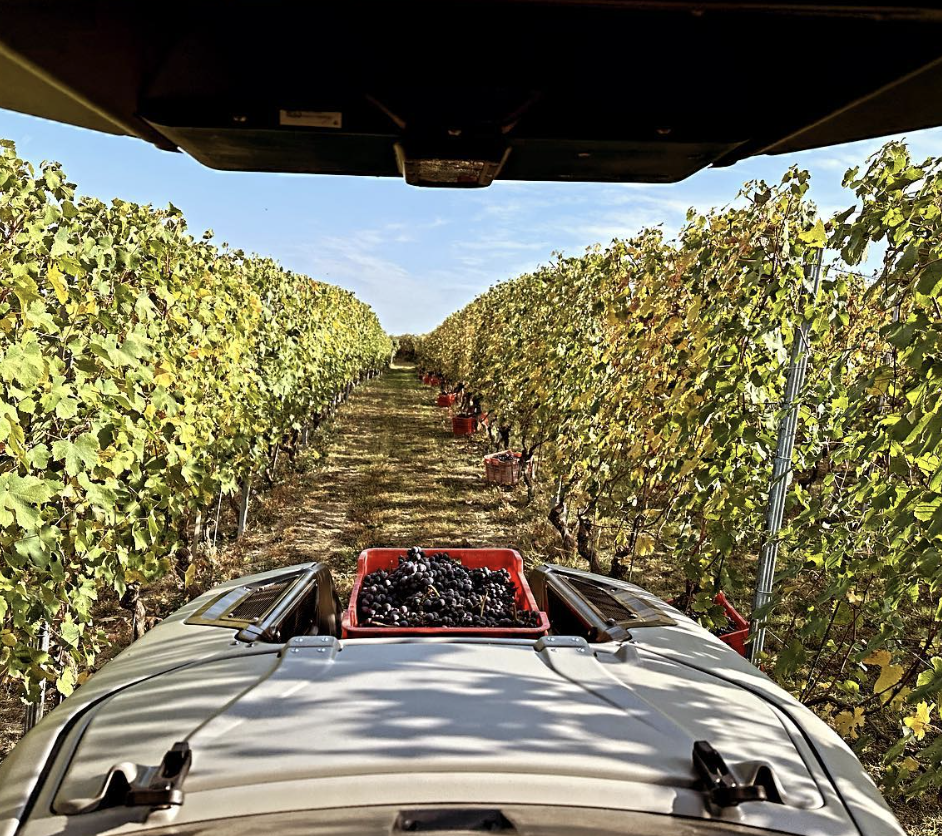 After SITEVI, we want to show how good the MK-V is for farms. It's a brand-new product that does not exist yet in Europe. Farmers have been using conventional tractors and now we're bringing a tool that is totally different.
Jean-Philippe Féjoz
, Head of EU Sales, Monarch Tractor
Monarch is especially excited about introducing the EU to the MK-V for its environmental and human health benefits. Fejoz, who lives in France, points out that in Europe it's common to have farms located closer to villages and that studies have linked residential proximity to agricultural chemical exposure with an increased risk of childhood leukemia.

Being able to run mowing operations with electric power helps EU farmers reduce diesel costs, thus helping make mowing and under vine weeding an affordable alternative to spraying herbicides and by association, a healthier environment for those who live on and near farms. Monarch's WingspanAI technology captures and reports valuable data about operations, improving overall farm efficiency. Additionally, much like the U.S., there is a huge skilled tractor driver shortage in Europe fueling a demand for tools that can stretch a farm's labor pool and help newer drivers operate more safely.

See what farmers are saying at U.S. demos and what EU farmers can expect!


Stepping into the World

Monarch's footprint in Europe is the start of our global expansion, manifesting our mission of making the next generation of sustainable and profitable AgTech available not just in the U.S., but ag markets worldwide. With Monarch, the world's farmers will have access to technology that lets them feed the world with food that is healthier for consumers, the environment, and their profits. Bon voyage!