It's Monarch's vision to support the world's farmers, the planet, and the global food ecosystem with sustainable and profitable AgTech solutions. Ever since the MK-V, the world's only commercially available 100% electric, driver-optional, and smart tractor, went to market, Monarch has been expanding its footprint. And now, Pacific Northwest farmers have access to the MK-V through Burrows Tractor Inc., as Monarch's first dealer partner!
Meet Burrows Tractor
Established in 1939, Burrows Tractor supplies Pacific Northwest farmers with high-quality ag equipment, parts, and service. Washington State, known as the apple capital of the world, is already familiar territory for the MK-V. In 2022, it performed a successful demo at one of the state's large, high-density apple orchards. Additionally, the Yakima Valley American Viticultural Area (AVA) is Washington's oldest, federally-approved grape growing area. While Monarch's markets have diversified to include berries, orchards, vineyards, dairies, and more, the MK-V got its start in California's vineyards and is eager to bring the benefits enjoyed by California farmers to Washington's grape producers.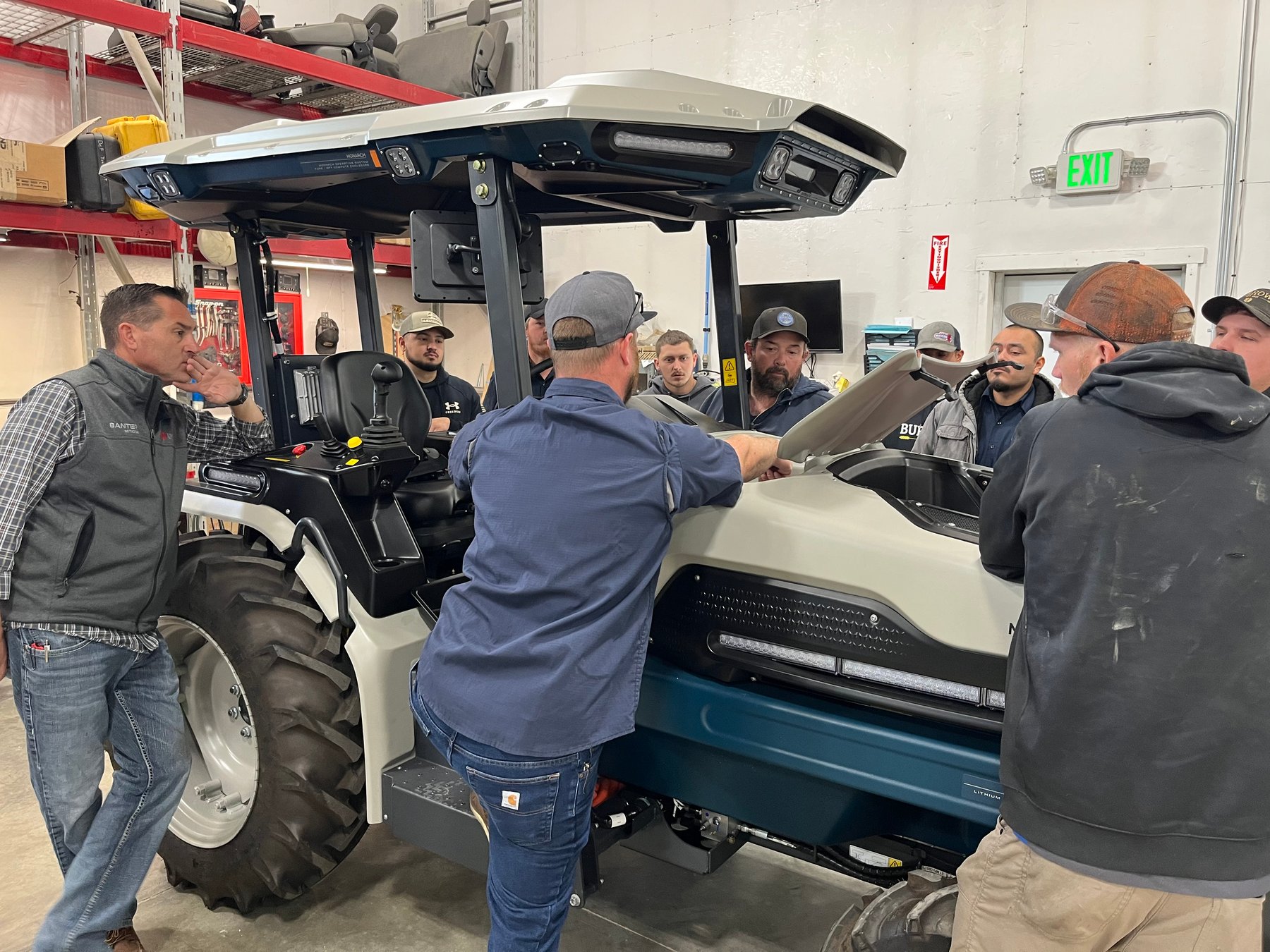 Farmers know best how to farm. They know what to do. It's a matter of putting the right tools in their hands so they can do what they really want to do.
Praveen Penmetsa, CEO & Co-founder, Monarch Tractor
A Like-Minded Partner
With Burrows, Monarch has a partner who shared the passion for working toward a better farming future. Together, Monarch and Burrows are committed to delivering the next generation of sustainable, profitable, and cutting-edge agricultural equipment with farmer-first innovation. It's an exciting partnership that will help Monarch's clean and efficient farming tech reach more farmers in new geographies.
Monarch Tractor Media Contact Sling & Stone l monarchtractor@slingstone.com